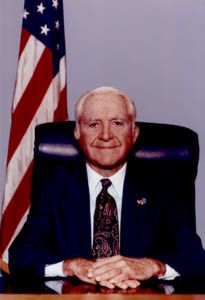 Some of the biggest news to emerge from the media industry has arisen from Comcast's expressed intention to buy a majority stake in NBC Universal from General Electric. This afternoon the FCC will conduct a forum to parse views and hear public opinion.
This afternoon we will wade through many of the issues raised by stakeholders during our public forum in Chicago. We have assembled two panels. The first will look at online video distribution. Television industry executives will take the stage with professors and policy figures to assess the impact of the merger on the growing world of online video. The second panel will look at the effect on multichannel video programming distributors, such as cable and satellite television companies. This set also includes internet providers, a group that increasing numbers of viewers rely upon to watch programming. After these panels we will ask for public comment. You can participate online during the event by asking questions of the panelists. Email livequestions@fcc.gov or use #fccNBC in your post on Twitter.
If you're in Chicago today, come join us. The forum will take place at Northwestern University Law School's Thorne Auditorium, from 1 – 8pm CST. No registration is required. Otherwise join us online. We will be streaming the event in its entirety at fcc.gov/live and will be live tweeting throughout the afternoon.