December 14, 2012 - 3:34 pm
WISENET (Women in ICTs Shared Excellence Network) is the International Bureau's convening platform that aims to leverage the experience, resources and connections of the international ICT community to better the situation of women, their communities and their countries. As part of this work, the FCC has invited prominent women and men in technology from around the world to post blogs sharing their experiences.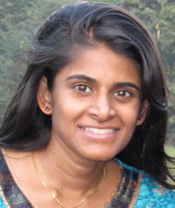 Imagine going through 12+ years of school and then being told that you don't have the skills necessary for a job.
The founder and CEO of a global IT company based in India told me that there were plenty of people being trained in his country, but there were few that he would be willing to hire. The "reason," he claimed, they didn't have the skills necessary to compete in the global business economy.  In my research, I have had countless experiences watching students in East Africa, India and the United States memorizing and regurgitating information rather than being taught critical thinking, problem solving, and ways to communicate ideas effectively. These transferable skills are often missing in educational systems, but are essential to innovate and compete in a global workforce.
For technology corporations like Intel, a properly trained workforce is the foundation of our business and ability to innovate. That is why skills development is a key component of Intel's education strategies – whether that's equipping young people with digital or information literacy skills, or training teachers to use technology to deliver 21st century learning skills.
Unfortunately, access to skills training is unequal – poor young women are least likely to have skills to become a productive force in the economy. 
The International Center for Research on Women (ICRW) just released an assessment of the Intel® Learn program, an education initiative that provides technology education to youth around the world. The ICRW assessment examines the program's impact on female learners. ICRW found that Intel Learn has been able to reach large numbers of girls and women and enhance their technology and critical thinking skills, as well as their self-confidence. All this improves their effectiveness as students, community members, and businesswomen.
ICRW found that Intel Learn offers important lessons on how to enrich the lives of girls and women through technology education and skills development. The report highlights key mechanisms that need to be in place to ensure that young women are supported in accessing, applying and benefiting from skills development.
Make it relevant. Intel Learn gives girls and women the opportunity to use technology to think about and work on real issues. When women and girls are able to apply technology to address needs or problems in their own lives and communities, it keeps them interested and enhances learning.
Cultivate entrepreneurialism. Since the majority of women in developing countries work in entrepreneurial endeavors, vocational skills need to be tailored to the informal economy. Women and girls have greatly benefitted from Intel Learn's approach of using technology to foster entrepreneurship and financial management skills.
Give girls a voice. The program gives girls and women the important opportunity to think critically about what is going on around them, communicate with others, use digital tools, and devise solutions to local problems. When they present these solutions to their communities, both they and their communities realize that they have something to contribute and can be powerful agents of change.
Skills development is critical to reducing unemployment, inequality and poverty and to promote economic growth. It's a wise investment from which we can all benefit. Check out the full ICRW report at http://www.icrw.org/publications/intel-learn-program-through-gender-lens.