"Texas is a state of mind," said John Steinbeck referring to the unique combination of passion, cohesiveness and independence so common to the state.  The FCC's Connect2HealthFCC Task Force experienced this first-hand during its recent "Beyond the Beltway" visit to Houston and the Rio Grande Valley. In celebration of Mental Health Awareness Month, the visit was anchored by a Broadband Prescriptions for Mental Health conference co-hosted by the renowned University of Houston Law Center's Health Law and Policy Institute, with the Law Center's esteemed Dean, Leonard M. Baynes.
Three notable themes that could inform our policymaking emerged from the conference: 
the need for a continuing and accelerated focus on broadband access and adoption in health, lest entire communities be left behind;
the critical role of telehealth and broadband connectivity in meeting acute mental health provider shortages in Texas and nationwide; and
the use of connectivity as an integral part of personalizing mental and behavioral health therapy itself, an idea that is spawning innovations that go far beyond simply virtualizing exist
Keep reading to hear more in the speakers' own words:
"Texas has a lot on its plate when it comes to broadband access," said Dr. Strover an eminent communications professor at the University of Texas at Austin, in her "State of the State" presentation discussing the kind of broadband connectivity needed to support connected mental health solutions.  A continuing rural/urban divide exists, with a 13 percent broadband adoption gap in the state.
"Texas would have to recruit all the psychiatrists from every residency program in the country for a full year, plus a half of all child psychiatry residents as well," added Brian Henry, director of telehealth at the University of Texas Medical Branch at Galveston, as he poignantly illustrated the shortage of mental health professionals in the state and the need for connected solutions.  Indeed, we learned that 1100 psychiatrists and 200 child psychiatrists would be required to address current needs in Texas.  (Texas has the highest proportion of counties designated as mental health provider shortage areas.) 
"We must bring as many strategies to bear as possible," urged Dean Francisco Fernandez, founding dean and professor of psychiatry at the University of Texas Rio Grande Valley School of Medicine.  And, true to type, we witnessed innovations spanning the connected health spectrum, from virtualized care delivery to using connectivity as an integral part of therapy. 
The passion of clinicians, academicians, and promotores de salud (community health workers) in the Rio Grande Valley who are leveraging mobile connectivity to bring unique integrated and collaborative care models to the colonias and some of the most underserved parts of the country was inspiring and instructive (and, potentially replicable).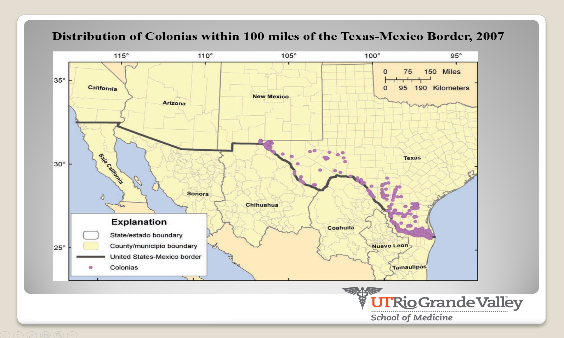 We heard how rural providers, Texas Tech's school-based intervention programs (TWITR), and the East Texas Interactive Health Care Network (a Rural Health Care Program participant) have implemented successful tele-psychiatry programs (including bilingual initiatives) to increase access to timely care and address conditions in Texas HPSAs.
We observed how the ETHAN (Emergency Tele-Health and Navigation) Project is sharply reducing emergency department admissions for Houstonians with mental illness (by 82 percent) and increasing access to psychiatric care.  
We saw demonstrations of mental health management strategies that would not exist but for connectivity, including a connected, moderated platform for peer support targeting people struggling with depression, substance abuse and other mental illness.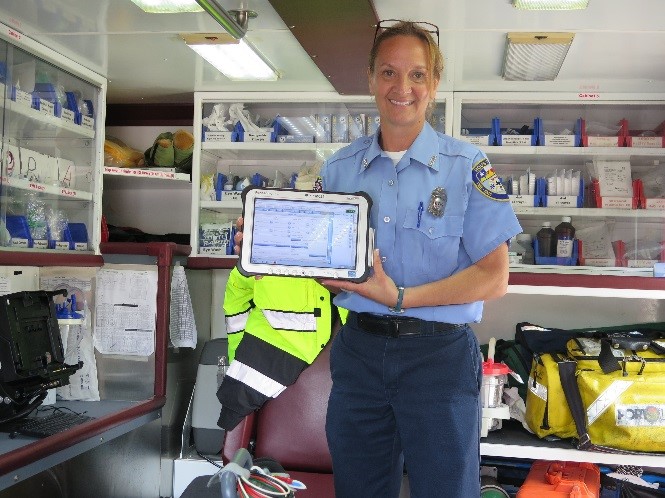 Culture of Innovation
Finally, we learned about the robust culture of broadband-enabled innovation that supports a growing startup economy for connected health in the state.  The Texas Medical Center, led by Dr. Robert C. Robbins who provided opening remarks, is the largest medical center in the world and has made innovation a critical part of its clinical environment.  C2H visited its state-of-the-art TCMx — an incubator and accelerator that addresses the most pressing gaps in health through connectivity and technology.  Add to this the planned AT&T Foundry for Connected Health (to open later this summer), and you can see why Houston - and Texas - are rising stars in connected health.
The two keynote speakers — Dr. Bernard Harris, astronaut, physician, and tech venture capitalist, and Dr. Lex Frieden, the chief architect of the Americans with Disabilities Act — also highlighted the need for innovation and meaningful change.  Dr. Harris described his trajectory from space flight to healthcare investing and his passion to bring health care to those who need it most.  Dr. Frieden stressed that among people with disabilities about two-thirds are indigent.  His personal experiences were a cautionary tale of designing institutions and technologies without considering the diverse needs of our communities.
In sum, the participants all agreed that broadband access is an irreducible minimum, but that it's not only about the technology.  They urged us to work collaboratively to improve broadband adoption and usage in homes, at school and in anchor institutions.  They suggested that we all need to broaden the community of innovators to innovate with communities; not just for them.  
The entire conference — from the opening remarks (Baynes, Robbins, and FCC Commissioner Clyburn) to the closing policy panel — demonstrated again that connectivity is not just a pipe for carrying bytes, but a critical part of the health care prescription that's changing lives.
Follow the Connect2HealthFCC Task Force at www.fcc.gov/health and #C2HFCC.