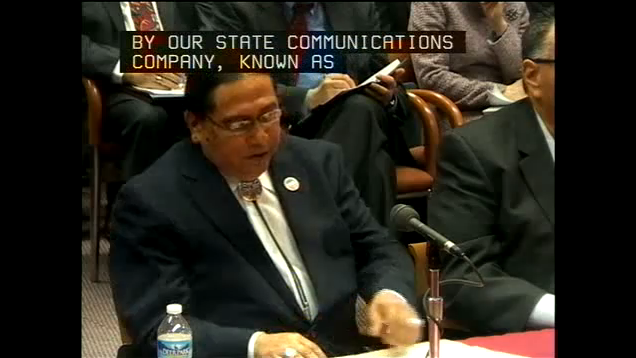 3:00 pm - 5:00 pm EDT
Room TW-C305, 445 12th Street S.W., Washington, D.C.
The Federal Communications Commission held an Open Meeting on the subjects listed below on Thursday, March 3, 2011, in Room TW-C305, at 445 12th Street, S.W., Washington, D.C.
Agenda
The Commission heard Item Nos. 1 thru 3 in a morning session from 10:00 am to 12:00 pm.
An afternoon session beginning at 2:00 pm featured discussion of Item Nos. 4 and 5.
Policies to Promote Rural Radio Service and to Streamline Allotment and Assignment Procedures (MB Docket No. 09-52; RM-11528)
Improving Communications Services for Native Nations by Promoting Greater Utilization of Spectrum Over Tribal Lands
Improving Communications Services for Native Nations
Amendment of the Commission's Rules Related to Retransmission Consent (MB Docket No. 10-71)
Federal-State Joint Board on Universal Service (CC Docket No. 96-45); Lifeline and Link Up (WC Docket No. 03-109); Lifeline and Link Up Reform and Modernization
Video
Meeting Documents
Chairman Genachowski Takes Steps to Increase Access to Broadband and Telecommunications Services for All Americans:
News Release
FCC Proposes Comprehensively Reforming and Modernizing Lifeline/Link Up:
FCC Takes a Fresh Look at Its Retransmission Consent Rules in Light of Recent Consumer Television Disruption:
FCC Takes Action to Help Strengthen and Expand Broadband and Other Communications Services in Native Nations:
FCC Proposes to Update Rules Allowing Accessibility to Advanced Communications to 54 Million Consumers With Disabilities:
Section 257 Triennial Report to Congress Identifying and Eliminating Market Entry Barriers For Entrepreneurs and Other Small Businesses:
Chairman Genachowski Names Members to the FCC-Native Nations Broadband:
Background Documents