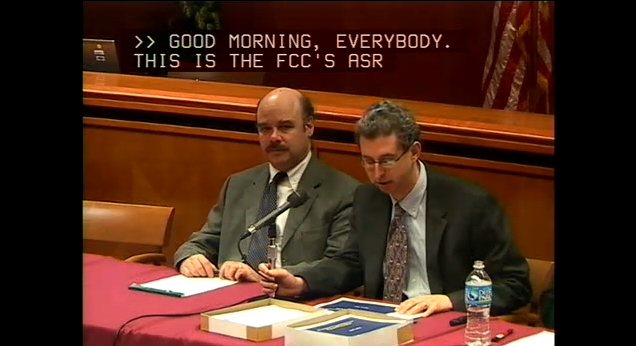 9:30 am - 12:00 pm EDT
445 12 th Street, SW, Washington, DC
To comply with its obligations under the National Environmental Policy Act (NEPA), the Federal Communications Commission is conducting a Programmatic Environmental Assessment (PEA) of its Antenna Structure Registration (ASR) program.  The purpose of the PEA is to evaluate the potential environmental effects of the Commission's ASR program.    
As part of the public outreach for its PEA, the Commission will be conducting a workshop on April 1, 2011, at 9:30am Eastern Time, at the Federal Communications Commission's Meeting Room, 445 12th Street, SW, Washington, DC.  At the workshop, the Commission will discuss the data sources, assumptions, and methodologies that it is using in developing the PEA, and it will accept comments from members of the public.  
The FCC has established a website,
https://www.fcc.gov/pea
, which contains information and downloadable documents.  The website also allows individuals to contact the Commission, and will be updated at key milestones throughout the study.  
Individuals requiring special assistance during the workshop should submit a request through the PEA website no later than two business days prior to the applicable meeting.  
Accessibility Information. To request information in accessible formats (computer diskettes, large print, audio recording, and Braille), send an e-mail to
fcc504@fcc.gov
or call the FCC's Consumer and Governmental Affairs Bureau at (202) 418-0530 (voice), (202) 418-0432 (TTY).  This document can also be downloaded in Word and Portable Document Format (PDF) at:
https://www.fcc.gov
.