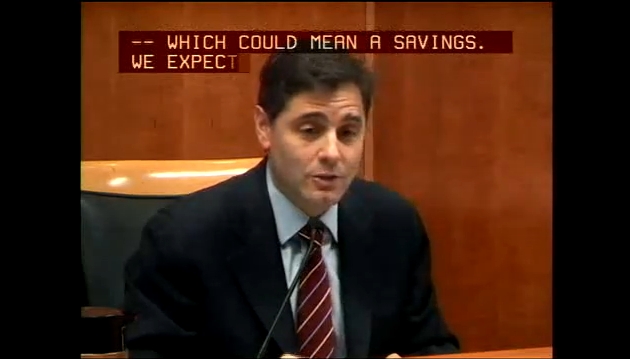 445 12th St. SW, Washington, D.C. 20554 - Room TW-C305
Agenda
The Federal Communications Commission will hold an Open Meeting on the subjects listed below on Thursday, April 7, 2011, in Room TW-C305, at 445 12th Street, S.W., Washington, D.C.  The agenda includes:
Pole Attachment Report and Order and Order on Reconsideration: An Order that reforms the Commission's access, rates, and enforcement rules for utility pole attachments, reducing barriers to deployment and availability of broadband and other wireline and wireless services, and promoting competition.
Accelerating Broadband Deployment NOI: A Notice of Inquiry seeking comment on key challenges and best practices in expanding the reach and reducing the cost of broadband deployment, including by improving policies for access to government rights of way and wireless facility siting requirements.
Data Roaming Second Report and Order: A Second Report and Order that adopts a rule requiring facilities-based providers of commercial mobile data services to offer data roaming arrangements to other such providers on commercially reasonable terms and conditions, subject to certain limitations.
Reliability and Continuity of Communications Networks NOI: A Notice of Inquiry seeking comment on existing reliability standards for communications networks, including broadband networks, and ways to further strengthen the reliability and continuity of communications networks to avoid disruptions of service during major emergencies, such as large-scale natural and man-made disasters.
Background: