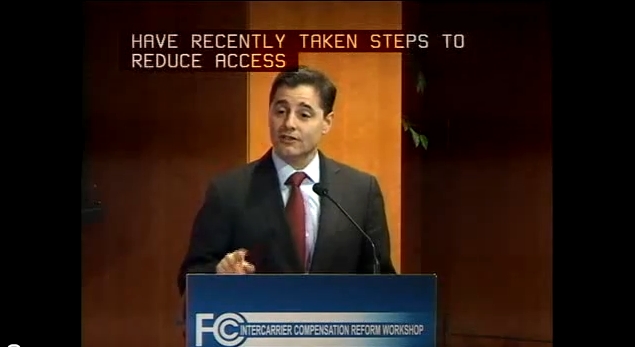 2:00 pm - 7:00 pm EDT
445 12th St. S.W., Washington, D.C. 20554 - Room TW-C305
On February 8, 2011, the Commission unanimously adopted a Notice of Proposed Rulemaking and Further Notice of Proposed Rulemaking seeking comment on proposals to fundamentally modernize the Commission's intercarrier compensation (ICC) system and Universal Service Fund Reform (USF). At that time, the Commission made clear its commitment to reforming USF and ICC. This week, in a joint blog post, Chairman Genachowski, and Commissioners Copps, McDowell, Clyburn, and Baker reiterated their commitment to reforming USF and ICC "as soon as possible" and to do so in "an open, public, and participatory process."
To this end, the Commissioners announced that they all "look forward to moving to an Order within a few months" after the record is complete in late May. They also announced the first in a series of workshops to identify solutions for reform and promote an open dialogue. The first workshop was held on Wednesday, April 6, 2011 in the Commission Meeting Room (TW-C305), 445 12th Street, S.W., Washington, D.C.
The April 6th workshop focused on intercarrier compensation, including phantom traffic and access stimulation, the appropriate ICC framework for voice over Internet protocol (VoIP) traffic, and options for developing a recovery mechanism as part of comprehensive reform. Panelists participating in the workshop came prepared to discuss responses to reform proposals, and were welcome to bring new ideas to the table.
Meeting Documents
For Further Information Contact:
Randy Clarke
Wireline Competition Bureau
(202) 418- 1520
randy.clarke@fcc.gov
Victoria Goldberg
Pricing Policy Division of the Wireline Competition Bureau
(202) 418- 1520
victoria.goldberg@fcc.gov