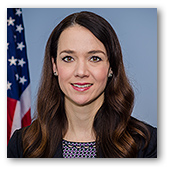 Robin Colwell | Chief of Staff and Senior Legal Advisor, Media
Ms. Colwell's background in communications policy includes extensive legislative branch experience, most recently as Legislative Counsel to U.S. Senator Tim Scott, and Counsel to the U.S. Senate Committee on Commerce, Science & Transportation's Subcommittee on Tourism, Competitiveness, and Innovation, of which Senator Scott was the Ranking Member. She has served in the past as Counsel to former Senators Jim DeMint and Peter G. Fitzgerald, as well as former Representative Connie Mack. Before her time on the Hill, Ms. Colwell was an associate at Wiley Rein & Fielding, focused on telecommunications and technology transactions. A Florida native, Ms. Colwell first came to Washington, DC as a law clerk to Chief Judge H. Robert Mayer of the U.S. Court of Appeals for the Federal Circuit. She received her J.D. from the College of William and Mary School of Law and her B.S. from Florida State University.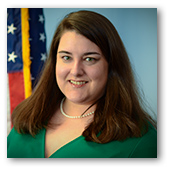 Erin McGrath | Legal Advisor, Wireless, Public Safety and International
Ms. McGrath has worked at the Commission since March 2000. Most recently, she was Legal Advisor to Commissioner Robert M. McDowell focusing primarily on media issues. Prior to joining Commissioner McDowell's staff, she was an Assistant Division Chief in the Wireless Telecommunications Bureau's Mobility Division. During this time, she engaged in numerous rulemaking proceedings, reviewed several major wireless and media transactions, and managed post-auction licensing matters. She also served as interim Legal Advisor to Commissioner Meredith A. Baker for wireless, international, and public safety issues. Ms. McGrath received her J.D. from the Benjamin N. Cardozo School of Law and her B.A. from the University of Pennsylvania.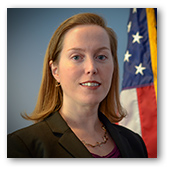 Amy Bender | Legal Advisor, Wireline
Ms. Bender served as a Deputy Chief in the Telecommunications Access Policy Division of the Wireline Competition Bureau, where she managed the high-cost universal service program, including the Connect America Fund. Prior to that, Ms. Bender was detailed to the U.S. House of Representatives Committee on Energy and Commerce. Before her detail, Ms. Bender was a Legal Advisor to Chairman Kevin J. Martin. Ms. Bender also served as a Legal Counsel to two Chiefs of the Wireline Competition Bureau. Ms. Bender entered the Commission as an Honors Attorney in the Wireline Competition Bureau, where she worked on a range of universal service, competition policy, and pricing policy issues. Before joining the Commission, Ms. Bender was a telecommunications associate at Wiley Rein & Fielding. Ms. Bender received her J.D. from Harvard Law School and her B.A. summa cum laude from Rice University, where she majored in history and policy studies.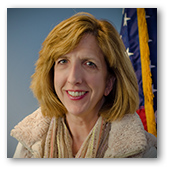 Susan Fisenne | Confidential Assistant
Ms. Fisenne has worked at the Federal Communications Commission since 2005. Most recently, she served as a Consumer Education and Outreach Specialist in the Consumer and Government Affairs Bureau. She also previously worked as a Confidential Assistant to former FCC Commissioner Deborah Taylor Tate.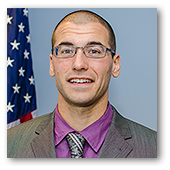 Robert S. Bukowski | Staff Assistant
Robert is the Staff Assistant for Commissioner O'Rielly's office. He handles meeting requests for Amy Bender and Erin McGrath, and supports all office functions. Robert came to the Commission in 2013 when he joined the Wireless Telecommunications Bureau as the assistant to Ruth Milkman and Roger C. Sherman. He is a native of New Hampshire, enjoys running marathons and backpacking throughout Europe.