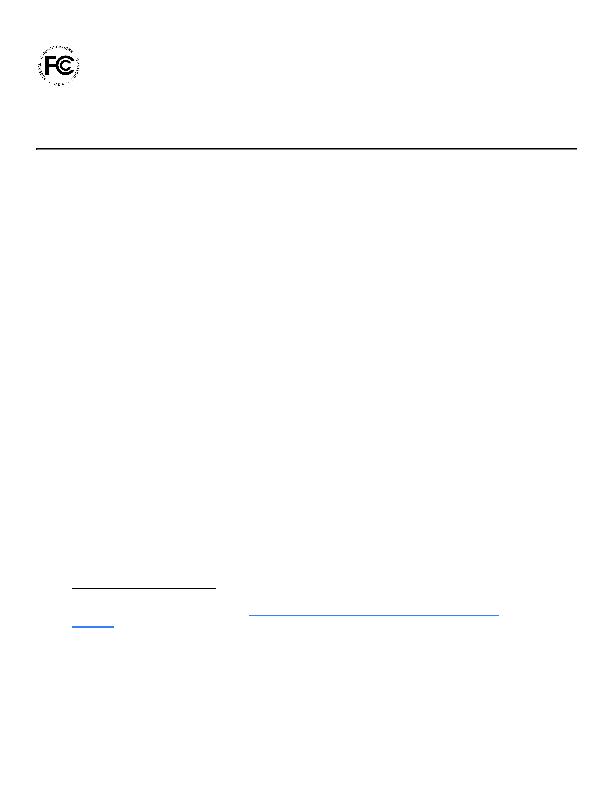 PUBLIC NOTICE
Federal Communications Commission
News Media Information 202 / 418-0500
Internet: https://www.fcc.gov [4]
TTY: 1-888-835-5322
445 12th St., S.W.
Washington, D.C. 20554
DA 14-784
Released June 6, 2014
CHAIRMAN WHEELER ANNOUNCES
INTERGOVERNMENTAL ADVISORY COMMITTEE MEMBERS
Chairman Tom Wheeler today announced members of the FCC's Intergovernmental Advisory
Committee (IAC) for 2014-2016. The IAC provides policy guidance, expertise, and recommendations to
the Commission on a range of communications issues for which local, state, and Tribal governments
share responsibility or administration with the Commission.
BACKGROUND AND MISSION
On October 29, 2013, the Commission announced the reauthorization of the IAC, sought
nominations for membership, and noted that it would announce the members of the IAC at a later date.1
The term of the previous IAC expired on December 2, 2013. The term of operations of the reauthorized
IAC will be limited to two years, with an option for reauthorization at the end of the two-year period.2
The term will commence with the new IAC's first meeting on July 14-15, 2014 at the Commission's
headquarters in Washington, DC.3 We expect that the 2014-2016 IAC will focus on the role of state,
local, and Tribal governments in facilitating technology transitions, broadband deployment and adoption,
E-rate modernization, and public safety issues.
MEMBERSHIP
IAC membership is comprised of representatives of local, state, and Tribal governments with
expertise in communications policy. The Commission's rules specify IAC membership in the following
categories: four elected municipal officials (city mayors and city council members); two elected county
officials (county commissioners or council members); one elected or appointed local government
attorney; one elected state executive (governor or lieutenant governor); three elected state legislators; one
elected or appointed public utilities or public service commissioner; and three elected or appointed Native
American Tribal representatives.4
The Consumer and Governmental Affairs Bureau (CGB) waives the
1 See FCC Announces the Reauthorization of the Intergovernmental Advisory Committee and Seeks Nominations,
Public Notice, 28 FCC Rcd 14749 (2013). https://www.fcc.gov/encyclopedia/intergovernmental-advisory [5]-
committee
2 See 47 C.F.R. § 0.701(a).
3 The IAC is authorized under Commission rules to operate for a two-year period following its first scheduled
meeting. Id.
4 See 47 C.F.R. § 0.701(b).

limitation on the number of municipal officials to allow five municipal officials to serve on the IAC
instead of four, as specified under the Commission's rules.5 We find good cause to grant the waiver
because of the unusually large number of qualified applicants, and granting this waiver allows us to
benefit from the input of a more geographically diverse membership, while maintaining a reasonable size
and balance of voices on the committee.6
Chairman Wheeler today announced that Gary Resnick, Mayor, Wilton Manors, Florida will be the
Chair of the 2014-2016 IAC and Bill de Blasio, Mayor, New York City, New York, will be the Vice
Chair. He also announced today the members of the IAC in each respective category, as follows:
Municipal Representatives (5)
Bill de Blasio, Mayor, New York City, New York

Designees: Bruce Regal, Senior Counsel, New York City Law Department;
Tanessa Cabe, Telecommunications Counsel, New York City Department of
Information Technology and Telecommunications
Andy Huckaba, City Councilmember, Lenexa, Kansas
Ron Nirenberg, City Councilmember, San Antonio, Texas
Kasim Reed, Mayor, Atlanta, Georgia

Designees: Jim Beard, Chief Financial Officer, City of Atlanta;
Cathy Hampton, City Attorney, City of Atlanta
Gary I. Resnick, Mayor, Wilton Manors, Florida
County Representatives (2)
Dow Constantine, County Executive, King County, Washington

Designee: Marlin Blizinsky, Government Relations Officer, King County, WA
Mayor Edwin M. Lee, City and County of San Francisco, California

Designees: Jay Nath, Chief Innovation Officer, San Francisco;
Marc Touitou, Chief Information Officer, San Francisco;
Brian Roberts, Senior Policy Analyst, Department of Technology, San Francisco
5 See 47 C.F.R. § 0.701(b).
6 Northeast Cellular Telephone Co. v. FCC, 897 F.2d 1164, 1166 (D.C. Cir. 1990); WAIT Radio v. FCC, 418 F.2d
1153, 1159 (D.C. Cir. 1969).
2

Local Government Attorney Representative (1)
Kenneth S. Fellman, City Attorney, Littleton, Colorado
State Executive Representative (1)
Pat Quinn, Governor, Illinois

Designee: Sean Vinck, Chief Information Officer, Illinois
State Legislative Representatives (3)
Upendra J. Chivukula, New Jersey Assemblyman
Judson H. Hill, Georgia State Senator
Thomas J. Sloan, Kansas State Representative
State Public Utility Commission Representative (1)
Ronald Brisé, Commissioner, Florida Public Service Commission
Native American Tribal Representatives (3)
John E. Sirois, Confederated Tribes of the Colville Reservation, Washington
Thomas Brandon Stephens, United South and Eastern Tribes, Eastern Band of Cherokee Indians,
North Carolina
Brian Tagaban, Navajo Nation, Arizona
EXEMPTION FROM THE FEDERAL ADVISORY COMMITTEE ACT
We also note that pursuant to the "intergovernmental communication" exemption of the
Unfunded Mandates Reform Act of 1995 (UMRA),7 "the IAC is not subject to, and is not required to
follow, the procedures set forth in the Federal Advisory Committee Act, 5 U.S.C. App. 2 (1988)."8
Because the input that Congress sought to facilitate through the intergovernmental exemption is
institutional in nature, the exemption covers federal communications with elected officials (or designated
employees) involved in the governmental process at the state, local and Tribal levels. We clarify here that
to be appointed to the IAC, under Commission rules, a member such as "an elected or appointed local
government attorney" must be on the staff of the municipal or county government represented and be part
of the governmental process.9 Our compliance with the requirements of section 204(b) of UMRA ensures
that the IAC can continue to operate with the informality and flexibility that have proven so effective in
the past and that inhere in its FACA-exempt status.
7 See 2 U.S.C. § 1534(b).
8 47 C.F.R. § 0.701(a).
9 See 47 C.F.R. § 0.701(b).
3 ACCESSIBLE FORMATS
To request materials in accessible formats for people with disabilities (Braille, large print,
electronic files, audio format), please send an e-mail to fcc504@fcc.gov or call the Consumer and
Governmental Affairs Bureau, (202) 418-0530 (voice) or (202) 418-0432 (TTY).
FURTHER INFORMATION
For further information, please contact: Gregory Vadas, Chief, Office of Intergovernmental
Affairs, Consumer and Governmental Affairs Bureau, (202) 418-1798 (voice) or 1-800-835-5322 (TTY),
gregory.vadas@fcc.gov; or Steve Klitzman, Deputy Chief, Office of Intergovernmental Affairs,
Consumer and Governmental Affairs Bureau, (202) 418-1763 (voice) or 1-800-835-5322 (TTY),
steve.klitzman@fcc.gov.
4