About
About the FCC
OUR MISSION
The Federal Communications Commission regulates interstate and international communications by radio, television, wire, satellite, and cable in all 50 states, the District of Columbia and U.S. territories. An independent U.S. government agency overseen by Congress, the Commission is the federal agency responsible for implementing and enforcing America's communications law and regulations.
WHAT WE DO
The FCC is an independent regulatory agency of the United States Government. The FCC is charged with regulating interstate and international communications by radio, television, wire, satellite, and cable. The Commission also regulates telecommunications, advanced communication services and video programming for people with disabilities, as set forth in various sections of the Communications Act.
Strategic Goal 1: Closing the Digital Divide
Develop a regulatory environment to encourage the private sector to build, maintain, and upgrade next-generation networks so that the benefits of advanced communications services are available to all Americans. Where the business case for infrastructure investment doesn't exist, employ effective and efficient means to facilitate deployment and access to affordable broadband in all areas of the country.
Strategic Goal 2: Promoting Innovation
Foster a competitive, dynamic, and innovative market for communications services through policies that promote the introduction of new technologies and services. Ensure that the FCC's actions and regulations reflect the realities of the current marketplace, promote entrepreneurship, expand economic opportunity, and remove barriers to entry and investment.
Strategic Goal 3: Protecting Consumers & Public Safety
Develop policies that promote the public interest by providing consumers with freedom from unwanted and intrusive communications, improving the quality of communications services available to those with disabilities, and protecting public safety.
Strategic Goal 4: Reforming the FCC's Processes
Modernize and streamline the FCC's operations and programs to increase transparency, improve decision-making, build consensus, reduce regulatory burdens, and simplify the public's interactions with the agency.
LEADERSHIP
The agency is directed by five commissioners who are appointed by the President of the United States and confirmed by the U.S. Senate. The president also selects one of the commissioners to serve as chairman or chairwoman. Only three commissioners can be of the same political party at any given time and none can have a financial interest in any commission-related business. All commissioners, including the chairman or chairwoman, have five-year terms, except when filling an unexpired term.
ORGANIZATION
The commission is organized into bureaus and offices, based on function. Bureau and office staff members regularly share expertise to cooperatively fulfill responsibilities such as:
Developing and implementing regulatory programs.
Processing applications for licenses and other filings.
Encouraging the development of innovative services.
Conducting investigations and analyzing complaints.
Public safety and homeland security.
Consumer information and education.
Security
Office of Security
FCC ACCESS CONTROL BADGES
Employee Access Badge:
Employees are initially issued a temporary badge during in-processing. Once a background investigation is complete an employee is approved to receive a permanent badge.
Contractor Access Badge:
Contractors are initially issued temporary badges during in-processing. Once a background investigation is complete a contractor is approved to receive a Contractor Access Badge.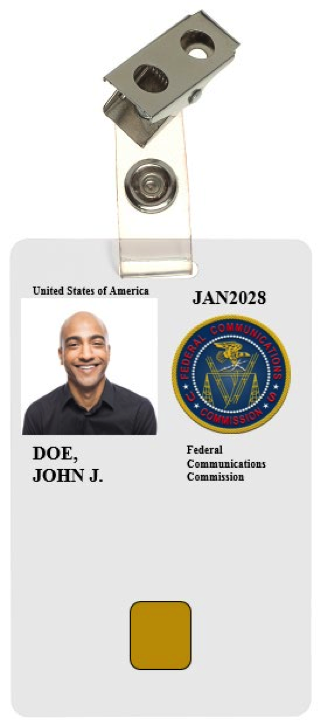 ACCESS BADGE VISIBILITY
All FCC-issued Access Badges must be visible at all times, and must be worn in a manner that provides positive identification by security personnel.
FCC Employees and Contractors are required to conceal and secure their badge when leaving the building (do not put the badge in the same case as Metro/Bus Card).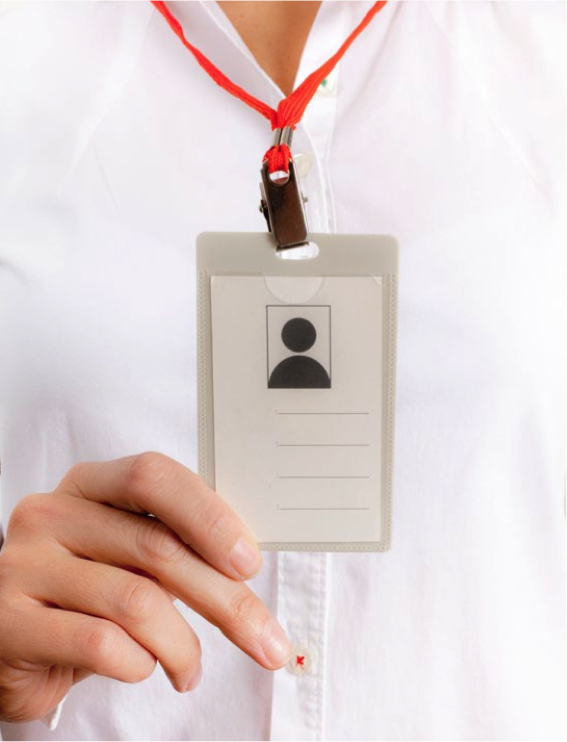 LOST OR MISUSE OF YOUR ACCESS BADGE
The loss or misuse of an FCC-issued Access Badge is a serious security violation. Individuals should secure and account for their badge in the same in the same manner as their driver's license or credit cards.
A request for the re-issue of a lost badge, as well as an explanation on how the badge was lost, must be sent to the Security Operations Center (SOC) by the individual's supervisor.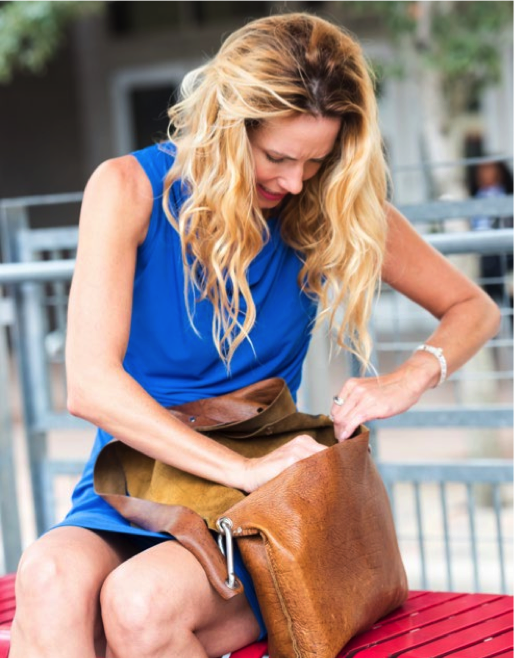 Payroll
Benefits
Training
Training & Development
FCC-University (FCCU) is a cutting-edge, learning and development center that delivers products and services in the following areas:
Leadership and management training
Employee development training
E-learning course design and development
Learning Management System (LMS) services
Organizational Development services
Coaching
Group facilitation
Team building events
Strategic management
Marketing and advertising services
Performance support services
All new employees are required to complete several online courses within their first 45 days. These courses will be assigned to you as part of the New Employee Orientation Learning Plan and will be automatically assigned to your account.
FCC-University (FCCU) offers more than 50 instructor-led course offerings throughout the year. Look for email calendar and course announcements or check in FCCU for upcoming courses and workshops.
FCCU provides an extensive online library of leadership and communication courses, as well as technical courses through its Skillsoft, Franklin Covey and Lynda.com curriculum.
FCCU will support relevant and mission-related external training provided funding is available. External training is requested by completing an SF-182 (Government Request for External Training) via FCCU.
Ethics
ETHICS
As an employee of the Executive Branch, you will be subject to a number of statutes and regulations governing your conduct that aim to protect the integrity of our agency's programs and operations.
Federal ethics rules are based on the following fourteen general principles of ethical conduct as adopted by the U.S. Office of Government Ethics.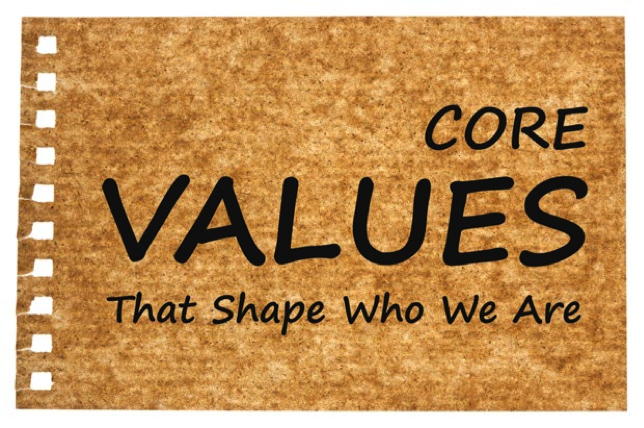 THE FOURTEEN GENERAL PRINCIPLES
Public service is a public trust, requiring employees to place loyalty to the Constitution, the laws and ethical principles above private gain.
Employees shall not hold financial interests that conflict with the conscientious performance of duty.
Employees shall not engage in financial transactions using nonpublic Government information or allow the improper use of such information to further any private interest.
An employee shall not, except as permitted by subpart B of this part, solicit or accept any gift or other item of monetary value from any person or entity seeking official action from, doing business with, or conducting activities regulated by the employee's agency, or whose interests may be substantially affected by the performance or nonperformance of the employee's duties.
Employees shall put forth honest effort in the performance of their duties.
Employees shall not knowingly make unauthorized commitments or promises of any kind purporting to bind the Government.
Employees shall not use public office for private gain.
Employees shall act impartially and not give preferential treatment to any private organization or individual.
Employees shall protect and conserve Federal property and shall not use it for other than authorized activities.
Employees shall not engage in outside employment or activities, including seeking or negotiating for employment, that conflict with official government duties and responsibilities.
Employees shall disclose waste, fraud, abuse, and corruption to appropriate authorities.
Employees shall satisfy in good faith their obligations as citizens, including all just financial obligations, especially those—such as Federal, State, or local taxes—that are imposed by law.
Employees shall adhere to all laws and regulations that provide equal opportunity for all Americans regardless of race, color, religion, sex, national origin, age, or handicap.
Employees shall endeavor to avoid any actions creating the appearance that they are violating the law or the ethical standards set forth in this part. Whether particular circumstances create an appearance that the law or these standards have been violated shall be determined from the perspective of a reasonable person with knowledge of the relevant facts.
Your First Day
Your First Day
IDENTIFICATION
As a condition of employment eligibility, you will be asked to complete the I-9 Employment Eligibility Verification form during orientation. To complete this form and verification process, you must bring official identification documents with you. When you report for Orientation, you have two options available:
U.S. Passport, or
U.S. State Photo Driver's License or U.S. State Photo Identification Card, and one of the following:

Original Social Security Card;
Notarized Birth Certificate;
U.S. Military Identification Card (Unexpired);
U.S. Military Dependents Identification Card (Unexpired);
U.S. State Voter Registration Card;
U.S. College or University Student Identification Card (Unexpired).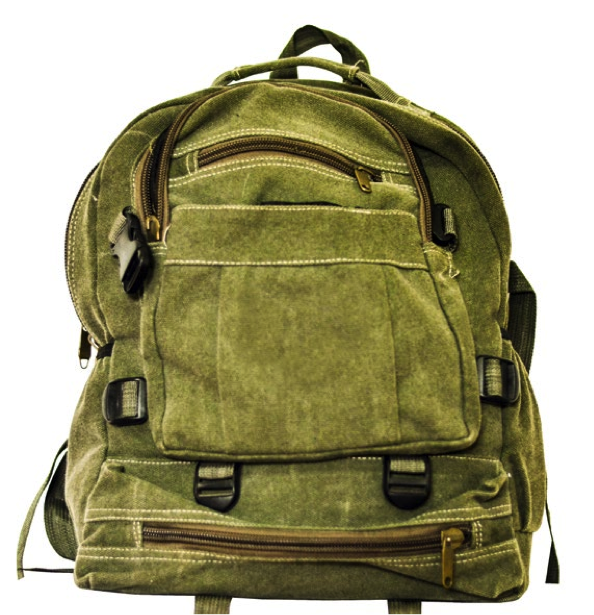 * If you do not have a passport and do not meet the identification requirements listed in option-2, contact your Human Resources representative immediately.
FORMS
All of the appointment and payroll forms that you need to complete and bring with you on your first day are located in the hyperlinks below. If you have any questions, please contact Human Resources.
LIST OF FORMS
The following benefit forms can be completed either in advance or after your orientation. For additional guidance and information, a benefits briefing will be held during your orientation. Note: If you are a Federal transfer, your benefits will transfer with you and you do not need to complete the benefit forms.
* Adding and updating one or more beneficiaries to your account is easy to do and only takes a few minutes online. Before you get started, be sure to have the Social Security number, full name, birth date, and address of each beneficiary. If your beneficiary is a trust, an estate, or another organization, you'll need to know the trustee's, executor's, or business's information.
PUBLIC TRANSPORTATION TO THE FCC
The FCC is within walking distance from the Union Station metro stops. Check out https://www.wmata.com/ for travel times, costs, and other relevant information.
The Virginia Rail Express (VRE) and the Maryland Rail Commuter (MARC) provide transportation into Washington, D.C. Check out https://www.vre.org/ and https://mta.maryland.gov/marc-train for travel times, costs, and other relevant information.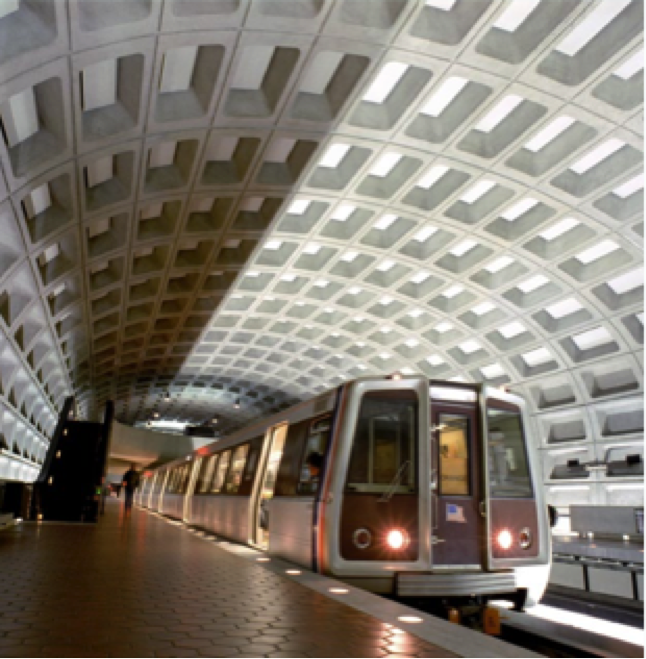 SPECIAL NEEDS & ACCOMMODATION
(1ST DAY OF EMPLOYMENT)
FCC New Hires who need medical accommodation on the first day of employment should contact the Human Resources POC (identified in your offer letter), who will coordinate assistance for initial onboarding and orientation.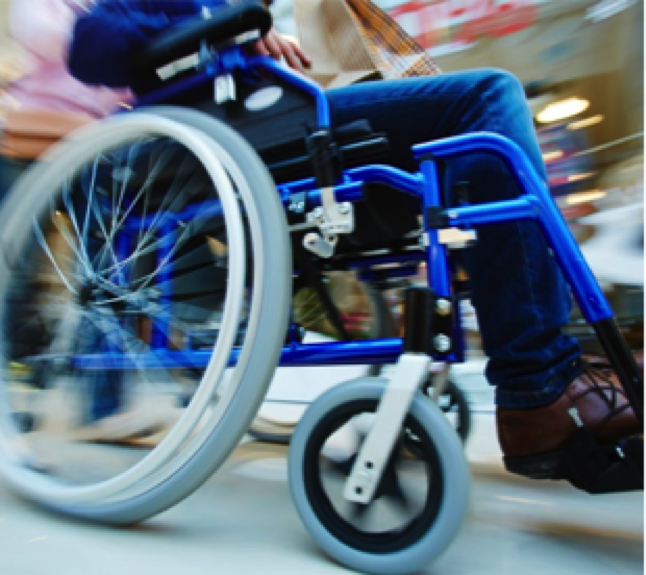 LUNCH OPTIONS
The FCC new-hire orientation schedule includes a lunch break. Nearby and onsite lunch options are available.
On most days, directly across from the FCC headquarters building on 45 L ST NE, numerous food-truck options are available.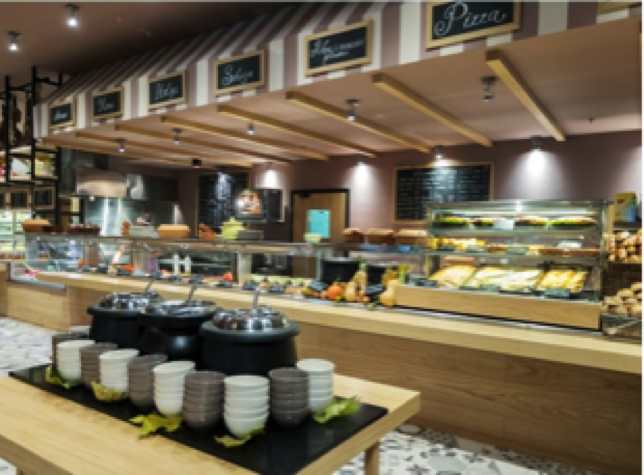 PARKING OPTIONS
There is an FCC garage located directly under the FCC Headquarters building. However, access to the FCC garage will require you to register with the FCC's Administrative Support Center (ASC), and obtain a parking pass before being allowed to enter the garage. The parking pass is currently $151 a month.
For temporary parking options, there are several parking garages located close to the FCC. Parking fees will range from $15-$35 day depending on how early you arrive in the morning.
OWD
Office of Workplace Diversity (OWD)
OWD addresses diversity, equal employment opportunity (EEO), and affirmative employment matters. Specifically, OWD is charged with taking steps to foster a diverse workforce; with promoting and ensuring equal opportunity for all FCC employees and candidates for employment; and with developing the Commission's affirmative employment goals and objectives.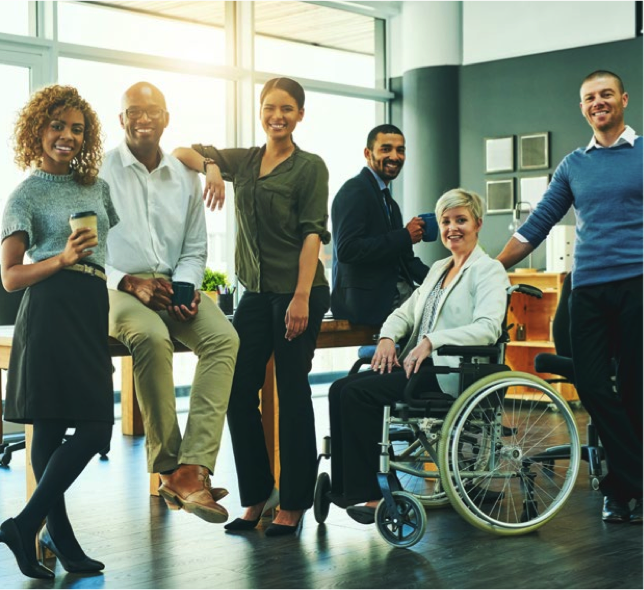 Library
FCC Library
The Federal Communications Commission Library serves to support and enrich the instructional and research needs of bureaus and offices within the agency. The Library pursues a full range of print and online materials that provide timely, accurate and efficient access to the sources of legal, legislative, business, economic and communications technology information that effectively supports agency staff research. Up-to-date core collections of telecommunications-related books, journals, and other documents and additional library services are provided to identify and obtain relevant information concerning FCC-related matters.
Find us at:
TW-B505 ~ 8:00 a.m. – 5:30 p.m.
Intranet » FCC Resources » e-Library and FCC Library
Online Catalog: This Google-esque search engine allows you to see what is available from the FCC Library and libraries around the world. If the item that you are looking for is not available through the FCC Library, submit a request using the catalog or send a request to LIBRARY (Library@fcc.gov). Please note: interns cannot check out items from the Library, but their supervisors can check materials out for them.
E-Resources: The Library links access points to several types of electronic resources: Library LibGuides (resource guides), dictionaries and manuals, FCC materials, electronic journals, newspapers, magazines and news wires.
Training: Training sessions on a variety of our databases are held each month with the exceptions of April, August, November, and December. In addition you will be sent emails from FCCLibrary for upcoming training opportunities. If you would like to attend a training, or need assistance with any of our databases send your request to Suzanne.Mendez@fcc.gov or LIBRARY.
Acquisitions: The Library maintains and provides access to FIRA: FCC Information Resource Acquisitions. FIRA is a catalog of databases, standards, journals, maintenance agreements, periodicals and magazines that have been acquired by the FCC.
Databases: The Library provides access to many databases, listed in different categories.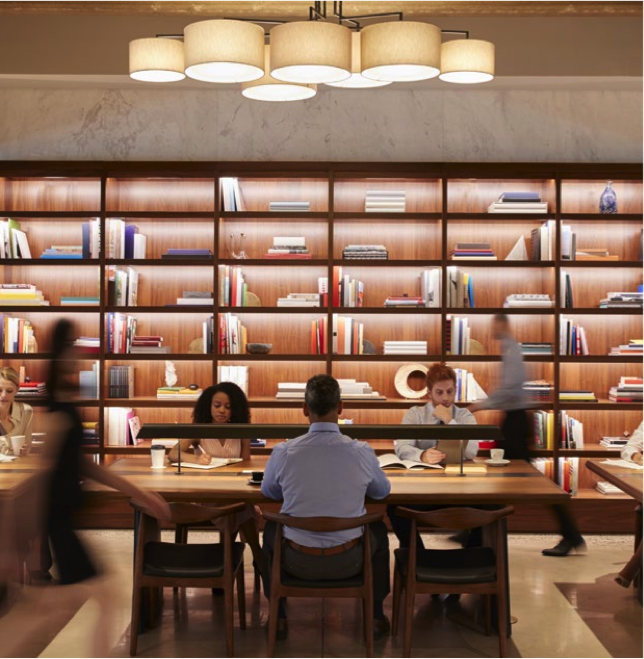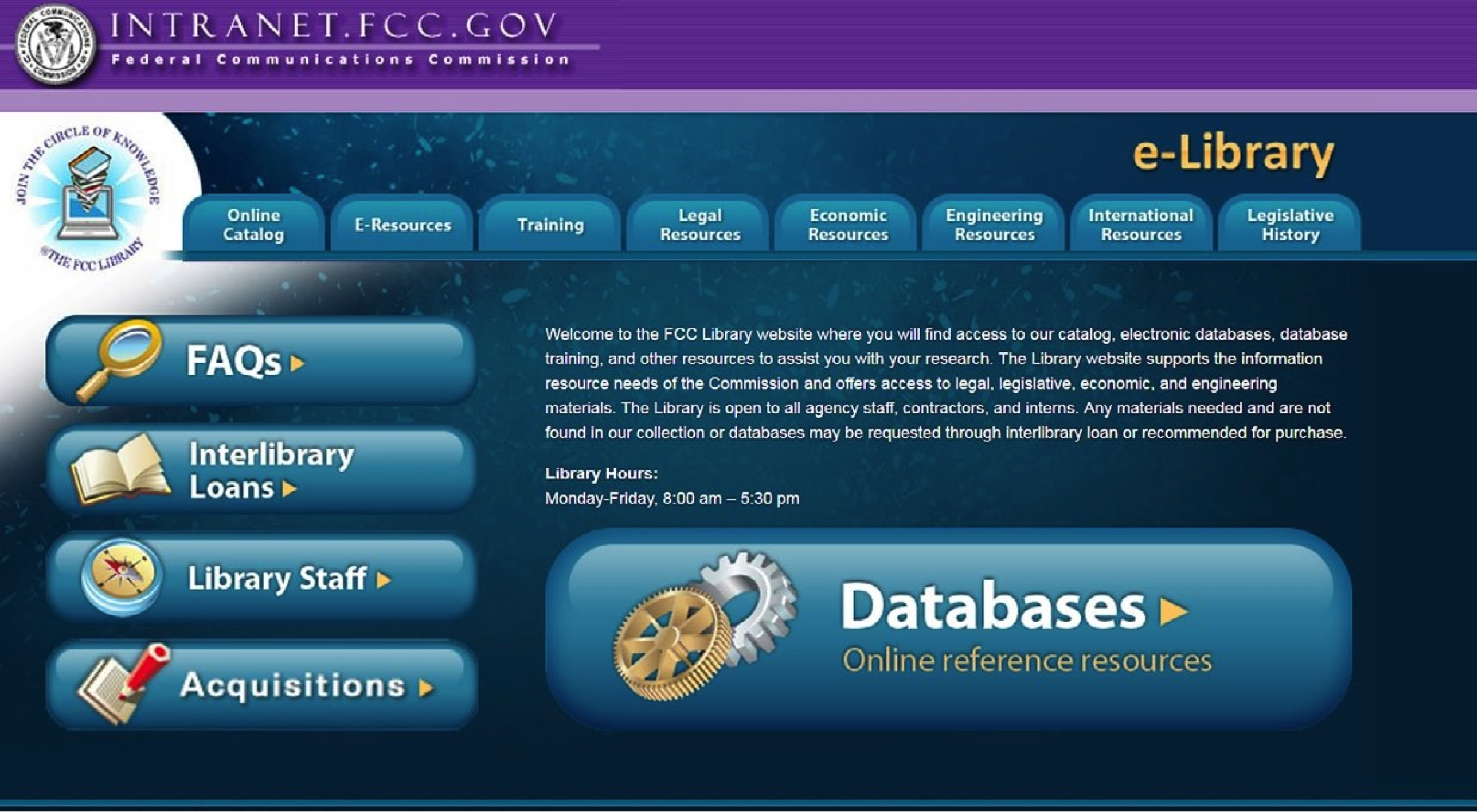 DATABASE CATEGORIES
Unrestricted Use — All databases listed as unrestricted are IP authenticated. As long as you are accessing these databases using an FCC connection either in headquarters or while teleworking using VDI, no password is required (or the password is listed for everyone).
Unrestricted: Personal Profile Optional — You have the option of creating your own personal profile using your FCC issued email address.
Unrestricted: Personal Profile Required — All FCC employees may access these databases; however, you will need to register yourself using your FCC issued email address to create your own username and password.
Restricted: Contact Library Staff — All FCC employees may access these databases; however, you will need to contact LIBRARY at Library@fcc.gov for a username and password.
Restricted: Library Use Only — FCC has a very limited number of spots available for these databases. Please send an email with your request to LIBRARY. If you have a business need for these databases and the information is not available in one of the Unrestricted or Personal Profile databases we will review your request and assign a spot based on availability.
CONTACT US
Contact your future supervisor, the point-of-contact listed in your offer letter, or humanresources@fcc.gov.
Updated:
Wednesday, December 21, 2022