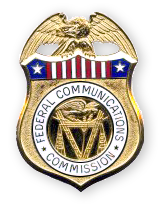 The Office of Inspector General's mission is to detect and prevent fraud, waste, and abuse, violations of law, and to promote economy, efficiency and effectiveness in the operations of the FCC. As an independent office within the FCC, OIG strives to promote accountability and performance in the management of FCC programs, policies and people by independently conducting audits and investigations, and recommending corrective action, when appropriate.
The FCC Inspector General is a Presidentially-appointed and Senate-confirmed officer with authority granted under Inspector General Act of 1978, 5 U.S.C. App., as amended (IG Act). Pursuant to the Consolidated Appropriations Act, 2018, the FCC is awaiting confirmation of the Presidential appointee.
The two operating components of FCC OIG are the Office of Audits and Office of Investigations. The Management Division supports both the Inspector General and the operating components by providing budget and administrative services.
Leadership:
David L. Hunt J.D. 
Inspector General 
Contact:

Phone:
(202) 418-0473
Toll Free:
(888) 863-2244
FAX:
(202) 418-2811
Email:
Hotline@fcc.gov
News, Advisories and Outreach
April 7, 2021 - FCC, OIG Statement
CEO of AutoExec Inc. sentenced to 5 years probation and ordered to pay $505,402.66 restitution for fraudulent claims submitted to USAC, in a case investigated by FCC Office of Inspector General