Broadcast Actions Report No. 47942
Download Options
Released: March 11, 2013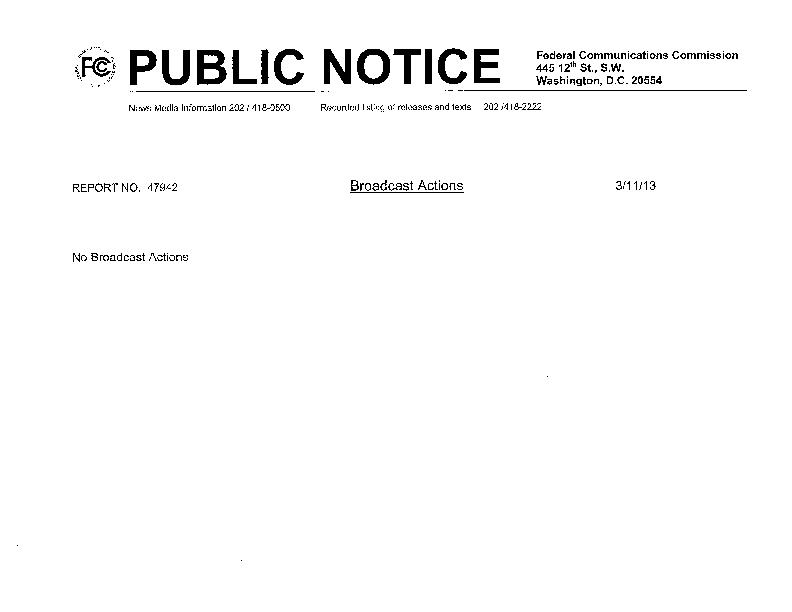 ('1*1' PUBLIC NOTICE
Federal Communications Commission
12
St., s.w.
Washington, D.C. 20554
News Media Information 202/418-0500
Recorded listing of releases and texts
202 /418-2222
REPORT NO. 47942
Broadcast Actions
3/11/13
No Broadcast Actions
Note: We are currently transitioning our documents into web compatible formats for easier reading. We have done our best to supply this content to you in a presentable form, but there may be some formatting issues while we improve the technology. The original version of the document is available as a PDF, Word Document, or as plain text.