Chairman Wheeler To Deliver Remarks On The Future of Broadband
Download Options
Released: August 29, 2014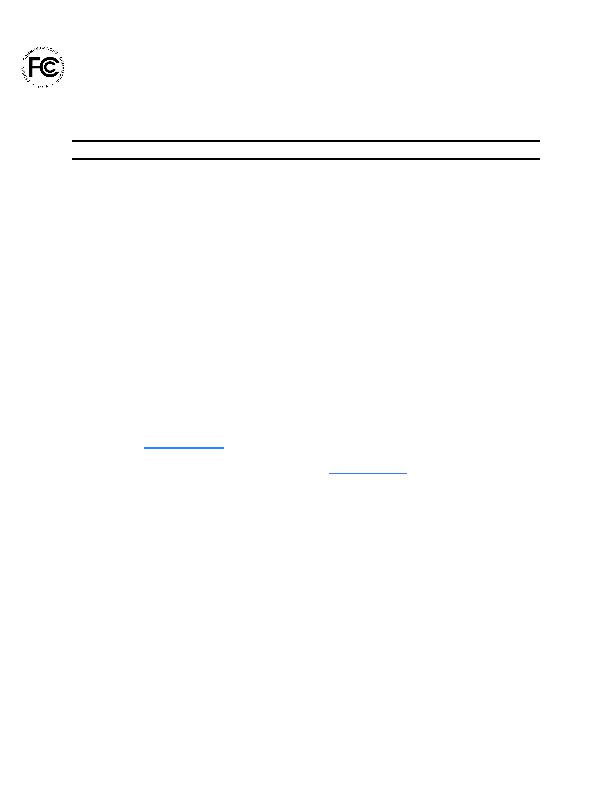 ADVISORY
Federal Communications Commission
News Media Information 202 / 418-0500
445 12th Street, S.W.
Internet: https://www.fcc.gov
Washington, D. C. 20554
TTY: 1-888-835-5322
This is an unofficial announcement of Commission action. Release of the full text of a Commission order constitutes official action.
See MCI v. FCC. 515 F 2d 385 (D.C. Circ 1974).
FOR IMMEDIATE RELEASE:
NEWS MEDIA CONTACT:
August 29, 2014
Kim Hart: 202-418-8191
Email: Kim.hart@fcc.gov
FCC CHAIRMAN TOM WHEELER TO DELIVER REMARKS ON
THE FUTURE OF BROADBAND
Washington, D.C. – On Thursday, September 4, 2014 at 1776 in Washington, D.C., FCC Chairman Tom
Wheeler will deliver remarks on the future of broadband.
WHO:
Tom Wheeler, Chairman, Federal Communications Commission
Introduction by Donna Harris, Co-Founder, 1776
WHEN:
11:00 AM Eastern
Thursday, September 4, 2014
WHERE:
1776
1133 15th Street NW
Washington, DC 20005
PRESS:
For media inquiries and to RSVP, contact FCC Press Secretary Kim Hart at
kim.hart@fcc.gov or 202-418-8191. Cameras should arrive at 10:30 AM to set up.
WEBCAST:
The event will be broadcast live online at www.fcc.gov/live.
- FCC -
For more news and information about the FCC please visit: www.fcc.gov
Note: We are currently transitioning our documents into web compatible formats for easier reading. We have done our best to supply this content to you in a presentable form, but there may be some formatting issues while we improve the technology. The original version of the document is available as a PDF, Word Document, or as plain text.