PSHSB Releases Letters to 3GPP and Open Mobile Alliance
Download Options
Released: May 30, 2014 PUBLIC NOTICE
Federal Communications Commission
News Media Information 202 / 418-0500
445 12th St., S.W.
Internet: https://www.fcc.gov
Washington, D.C. 20554
TTY: 1-888-835-5322
DA 14-750
Released: May 30, 2014
PUBLIC SAFETY AND HOMELAND SECURITY BUREAU RELEASES LETTERS TO 3rd
GENERATION PARTNERSHIP PROGRAM AND OPEN MOBILE ALLIANCE
PS Docket No. 07-114
On May 23, 2014, the Public Safety and Homeland Security Bureau sent the attached letters to
Chairman Dino Flore of the 3rd Generation Partnership Program Radio Access Network Committee and
Chairman Francesco Vadalà of the Open Mobile Alliance Location Working Group, encouraging each
organization to continue the prioritization and expeditious completion of work and study items related to
location determination technologies that will enhance public safety response to wireless calls to
emergency call centers. The Bureau is incorporating these letters into the above-referenced docket.
For further information regarding this proceeding, contact Timothy May, Policy & Licensing
Division, Public Safety and Homeland Security Bureau, at timothy.may@fcc.gov or (202) 418-1463.
--FCC--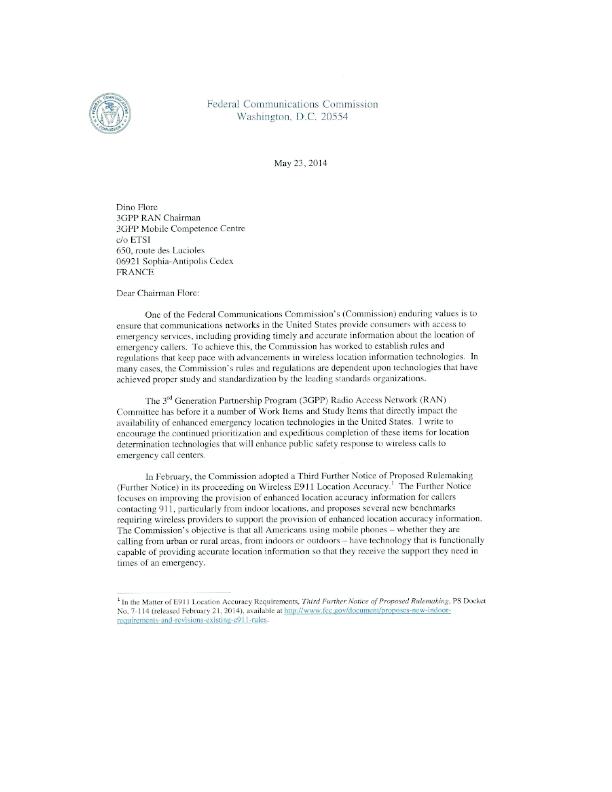 Attachment 1
2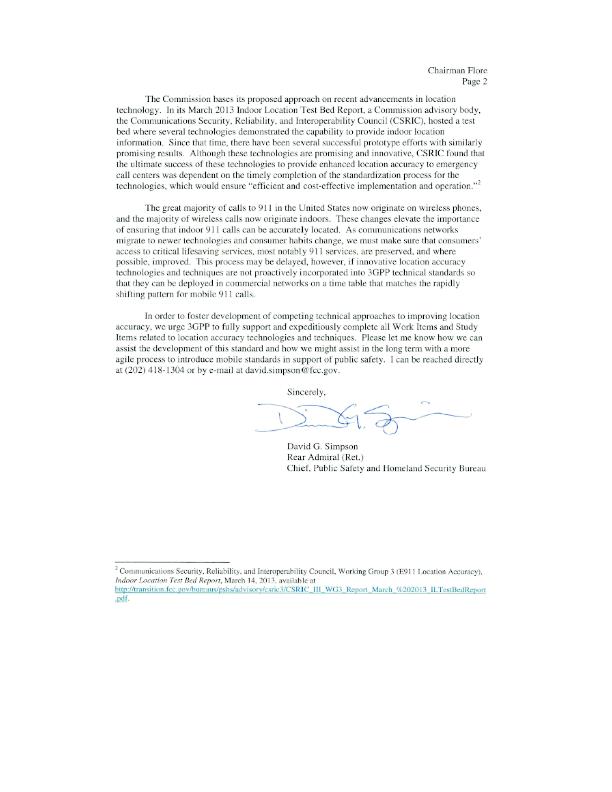 3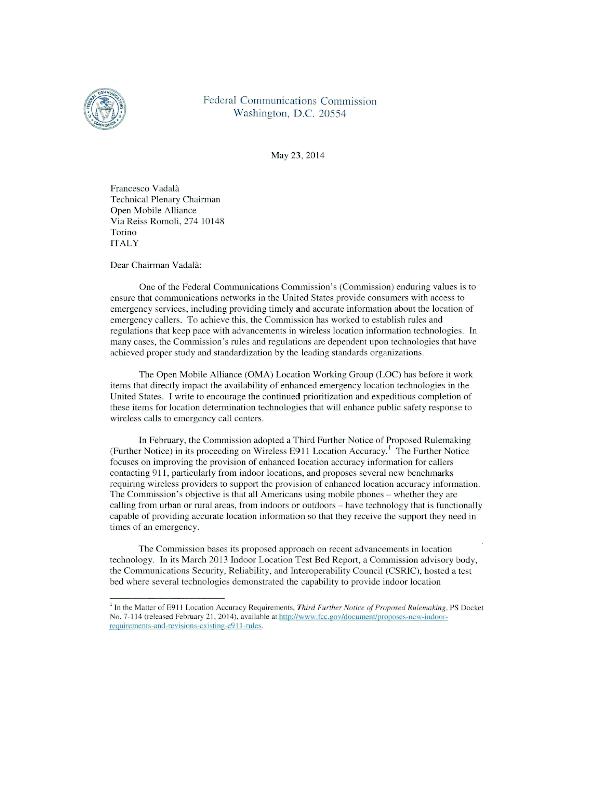 Attachment 2
4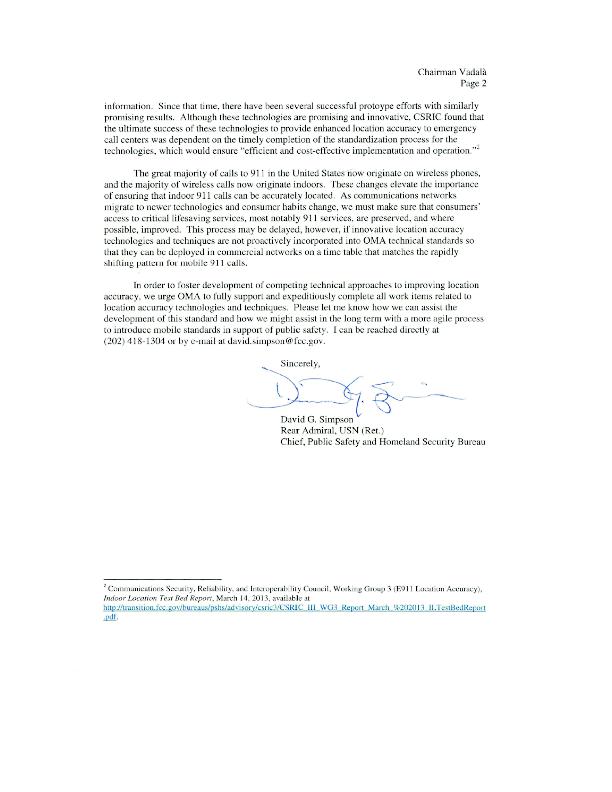 5
Note: We are currently transitioning our documents into web compatible formats for easier reading. We have done our best to supply this content to you in a presentable form, but there may be some formatting issues while we improve the technology. The original version of the document is available as a PDF, Word Document, or as plain text.