Who owns U.S. spectrum licenses? What spectrum is available in your community? The FCC is creating a spectrum inventory with new ways for citizens to explore spectrum bands and maps and understand the utilization of this valuable shared resource.
FCC Spectrum Dashboard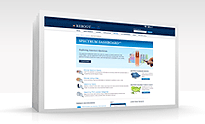 The
Spectrum Dashboard
makes it easy to browse and search how different non-federal (e.g., commercial)
spectrum
bands are used in the United States. Use the dashboard to find out how spectrum is being used, who owns spectrum licenses around the country, and what spectrum is available in your county. Features include: browsing spectrum bands; browsing spectrum licenses on a map, searching by name, and advanced search
FCC License View
FCC License View, part of the agency's spectrum inventory, is a single portal for information on the management of licenses. Use License View to get data snapshots such as the number of licenses across different services and how many licenses are held by different entities. Developers can use the License View API and also download the data.