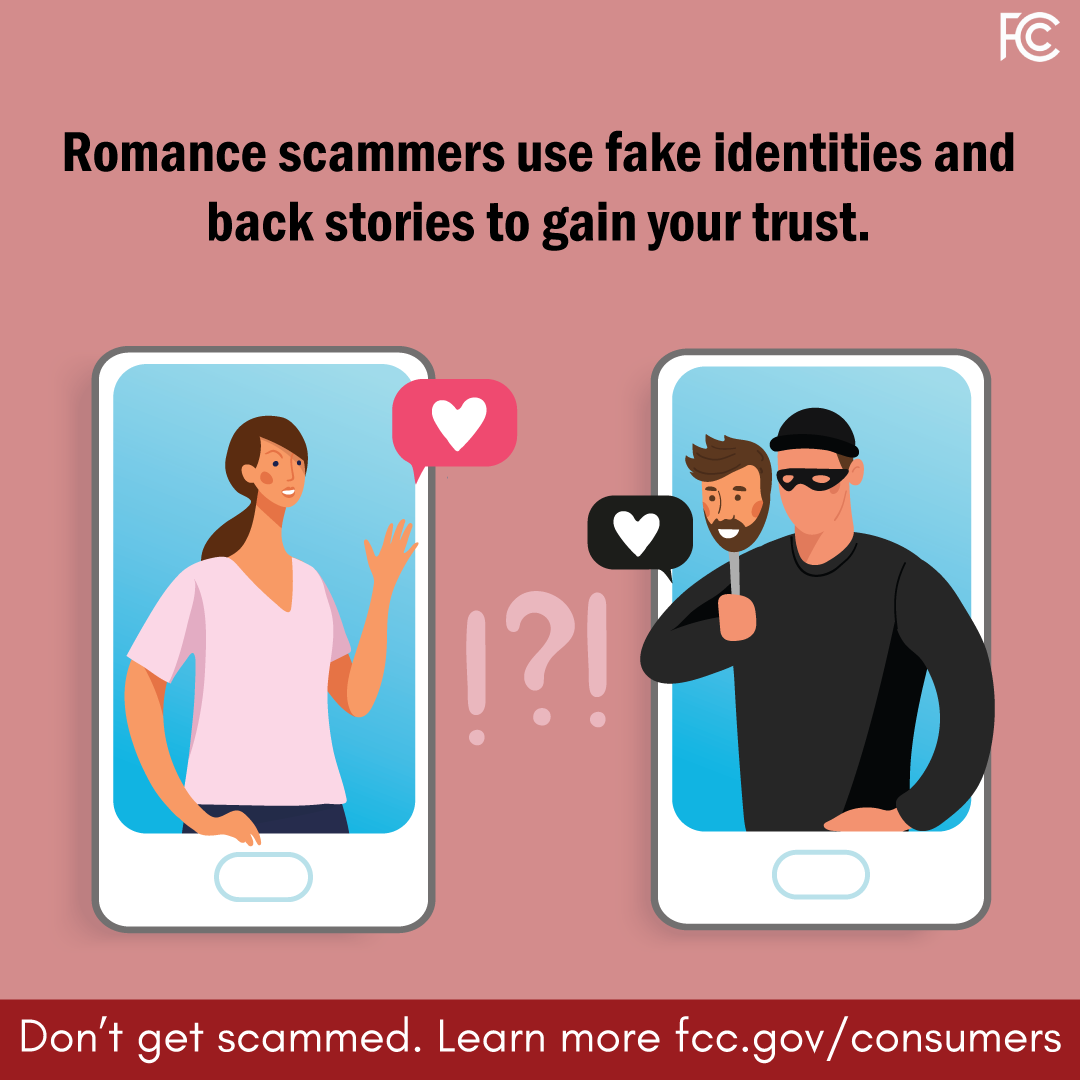 Social distancing and other COVID-19 safety measures have put a damper on meeting new people in person. Finding someone new on a dating app may seem like an attractive option for romance and virtual companionship. An app may improve your odds, but unfortunately, it can also increase your risk of encountering a scammer.
Romance scammers create fake profiles on dating apps and websites to find their victims. After finding a "match," they establish trust. Then they ask their new "sweetheart" for money, citing a medical or financial "emergency." Once the victim falls for the con and sends money, the scammer disappears without a trace.
Such scams are among the costliest in terms of "victim loss," according to the Federal Bureau of Investigation. If you're thinking about giving online dating a try, be aware of red flags and follow these tips:
Be skeptical of anyone who quickly pledges their love and devotion, no matter how sincere they may seem.
Before making an emotional commitment, do your homework:

Research your new acquaintance online, searching public records. You may also want to consider paying for a service to help with a background check.
Do a reverse image search on the posted profile image to see if it's a fake stock photo.
Bear in mind that scammers may be using stolen identities to create profiles that appear to be real.

Be wary of anyone who is never able to meet you in person. While the need for social distancing provides romance scammers with additional cover for refusing to meet or canceling at the last minute, you should still consider this a warning sign. 
If someone asks for personal information or money, consider it a red flag. Never send money to someone you don't know well or have never met in person. Discontinue all communication immediately and report the individual to the dating app manager and to law enforcement.
Romance scammers are often on a "slow roll." The sting – a request for money to help with a catastrophic "illness" or dire "financial emergency" – may not come for weeks or even months after your trust has been gained.
Remember the warning signs and always exercise caution. If you're unsure or suspicious, trust that instinct. Before making any decisions, talk to a trusted family member or friend to see if it raises concerns with them.
Updated:
Friday, February 12, 2021