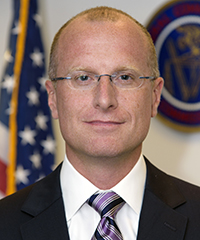 Commissioner Brendan Carr is the senior Republican on the Federal Communications Commission, and he served previously as the agency's General Counsel.
Described by Axios as "the FCC's 5G crusader," Carr has led the FCC's work to modernize its infrastructure rules and accelerate the buildout of high-speed networks. His reforms cut billions of dollars in red tape, enabled the private sector to construct high-speed networks in communities across the country, and extended America's global leadership in 5G.
Commissioner Carr is also focused on expanding America's skilled workforce—the tower climbers and construction crews needed to build next-gen networks. His jobs initiative promotes community colleges and apprenticeships as a pipeline for good-paying 5G jobs. And he is recognizing America's talented and hardworking tower crews through a series of "5G Ready" Hard Hat presentations.
Commissioner Carr leads a groundbreaking telehealth initiative at the FCC. The Connected Care Pilot Program supports the delivery of high-quality care to low-income Americans and veterans.
Commissioner Carr's time outside of Washington helps inform his approach to the job. He regularly hits the road to hear directly from the community members, local leaders, and small business owners that are impacted by the FCC's policies at town halls and events across the country.
Commissioner Carr brings nearly 20 years of private and public sector experience in communications and tech policy to his position. Before joining the agency as a staffer back in 2012, he worked as an attorney at Wiley Rein LLP in the firm's appellate, litigation, and telecom practices. Previously, Commissioner Carr clerked on the U.S. Court of Appeals for the Fourth Circuit for Judge Dennis Shedd. And after attending Georgetown University for his undergrad, Commissioner Carr earned his J.D. magna cum laude from the Catholic University of America's Columbus School of Law where he served as an editor of the Catholic University Law Review.
Commissioner Carr was nominated to the FCC by President Trump and confirmed unanimously by the United States Senate.
Commissioner Carr lives in Virginia with his wife and three kids.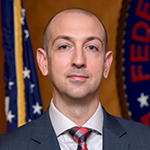 Ben Arden
Chief of Staff and Legal Advisor
Ben Arden originally joined Commissioner Carr's Office in 2019 as a Legal Advisor. Prior to that, he served as the Associate Chief of the Media Bureau's Video Division, having recently returned to the FCC following a year in Rwanda where he served as a program specialist for a USAID-funded project designed to increase access to justice and enhance the rule of law in Rwanda. He previously held various positions in the Media Bureau's Industry Analysis Division, most recently serving as Deputy Division Chief. In these roles at the FCC, he focused on a wide range of media issues including the impact of technology and competition on the media marketplace, broadcast ownership regulation, transaction review, facilitating foreign investment, localism, and diversity. Prior to joining the FCC in 2010, he was a communications attorney in the Washington, D.C., office of Williams Mullen. Mr. Arden graduated from the Indiana University Maurer School of Law, where he served as a Managing Editor of the Federal Communications Law Journal. He received his undergraduate degree from Arizona State University.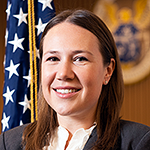 Danielle Thumann
Legal Advisor
Prior to joining Commissioner Carr's Office, Danielle was a communications attorney in the Washington, D.C. office of Wilkinson Barker Knauer, LLP where she focused on a wide variety of regulatory, policy, and transactional issues, with a special focus on infrastructure, public safety, and spectrum policy. After attending the University of Virginia for her undergraduate degree, Danielle earned her J.D. cum laude from the Catholic University of America's Columbus School of Law where she was Associate Editor of the Catholic University Law Review. She also earned a certificate from the Columbus School of Law's Law & Technology Institute.
Greg Watson
Policy Advisor
Prior to joining Commissioner Carr's office, Greg served as a Policy Advisor to the Chief Technology Officer of the United States in the White House Office of Science and Technology Policy where he led efforts to increase broadband access through the American Broadband Initiative. He was also involved with the Administration's efforts to advance America's leadership in 5G. Prior to his tenure at the White House, Greg was an advisor to Congressman Steve Scalise and the House Energy and Commerce Committee where he handled a broad range of communications and technology issues. Before moving to Washington, DC, he was a campaign aide to Congressman Fred Upton. Greg is a graduate of East Carolina University, where he studied History and Political Science.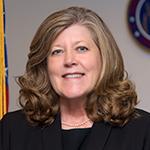 Drema Johnson
Confidential Assistant
Ms. Johnson is responsible for managing administrative operations, schedule and travel arrangements for Commissioner Carr. Ms. Johnson has held several positions at the FCC. She served initially as the Confidential Assistant to then FCC Chairman William Kennard. Most recently, Ms. Johnson served in the Office of Commissioner Mignon Clyburn as Confidential Assistant and Deputy Chief of Staff. Before joining the agency, Ms. Johnson served as Project Director for the Jamestown 400th Commemoration Commission. She also worked as Special Assistant to former Speaker of the House Thomas Foley.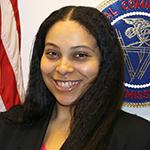 Deanne Erwin
Staff Assistant
Ms. Erwin assists Mr. Arden and Mr. Watson. For the past eight years, she has served as the staff assistant to the office of Commissioner Pai and then as an executive assistant in the office of Chairman Pai. Previously, she was the assistant for William Lake, Chief of the Media Bureau. Ms. Erwin began her career at the Commission in 2000.
May 4, 2022 - Daily Wire
Censorship Is The Threat To Democracy, Not Elon Musk
May 24, 2021 - Newsweek
Ending Big Tech's Free Ride
July 27, 2020 - Newsweek
A Conservative Path Forward on Big Tech
March 17, 2020 - The Wall Street Journal
Twitter Suppresses Speech by Calling It 'Manipulated Media'
February 18, 2020 - Our World
Embracing the Innovation 5G will Bring About
April 10, 2019 - National Review
Facebook Forgets the First Amendment
March 5, 2019 - National Review
Nationalizing 5G Is Not the Way to Beat China
November 14, 2018 - San Jose Mercury News
How San Jose's 5G approach blocks broadband
September 24, 2018 - Pensacola News Journal
5G technology key to Pensacola's growth
July 11, 2018 - Clarion Ledger
Telehealth pilot program will improve health outcomes, reduce costs
May 29, 2018 - Norfolk Daily News
Agriculture and Connectivity
May 25, 2018 - Medium
From Farm to Cloud: How Broadband Makes Smart Ag Brilliant
April 23, 2018 - Medium
From Connected Cows to a Bear that Deploys Broadband — How Connectivity Brings Opportunity to Rural Communities
March 20, 2018 - Baltimore Sun
New FCC rules could lead to more broadband for more people
March 9, 2018 - Medium
Infrastructure Reform Means More Broadband for More Americans
February 18, 2018 - The Clarion-Ledger
Preparing for the jobs of tomorrow starts today
November 30, 2017 - The Washington Post
No, the FCC is not killing the Internet
December 2, 2022
Carr Writes DOJ on Apple, Google App Stores
August 18, 2022
Blackburn, Carr Letter on Protecting Students
June 24, 2022
Carr Asks Apple and Google to Remove TikTok From App Stores
April 20, 2022
Carr Challenges Apple on Privacy, Human Rights in China
March 22, 2022
Carr Asks FTC to Investigate Crisis Text Line
January 31, 2022
Carr Asks Crisis Text Line to End Data Sharing, Monetization
July 2, 2021
Carr Seeks Treasury Coordination on Broadband Spending
July 2, 2021
Carr Seeks Ed Dept Coordination on Broadband Spending
July 2, 2021
Carr Seeks USDA Coordination on Broadband Spending
July 2, 2021
Carr Seeks NTIA Coordination on Broadband Spending