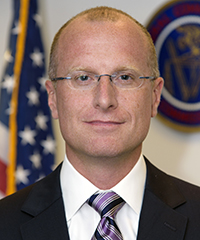 Brendan Carr was nominated to serve as a Commissioner of the FCC by President Donald J. Trump and was confirmed unanimously by the United States Senate on August 3, 2017. He was sworn into office on August 11, 2017.
Commissioner Carr brings to the position over a dozen years of public and private sector experience in technology and communications law and policy.
Most recently, Commissioner Carr served as the General Counsel of the FCC. In that role, he served as the chief legal advisor to the Commission and FCC staff on all matters within the agency's jurisdiction. Previously, he served as the lead advisor to FCC Commissioner Ajit Pai on wireless, public safety, and international issues. Before that, he worked as an attorney in the FCC's Office of General Counsel, where he provided legal advice on a wide range of spectrum policy, competition, and public safety matters.
Prior to joining the Commission in 2012, Mr. Carr was an attorney at Wiley Rein LLP, where he worked in the firm's appellate, litigation, and telecom practices. He represented clients in both trial and appellate court proceedings, including complex litigation involving the First Amendment and the Communications Act.
Earlier in his career, he served as a law clerk for Judge Dennis W. Shedd of the U.S. Court of Appeals for the Fourth Circuit. Mr. Carr graduated magna cum laude from the Catholic University of America, Columbus School of Law and obtained a certificate from its Institute for Communications Law Studies. He also served as a Note and Comment Editor of the Catholic University Law Review. Mr. Carr received his undergraduate degree from Georgetown University.
Commissioner Carr lives in Washington, DC with his wife and two children.
Jamie Susskind
Chief of Staff
Ms. Susskind will serve as Chief of Staff and advise Commissioner Carr on wireline and consumer protection issues. She joins Commissioner Carr's office from the United States Senate, where she served as Chief Counsel to Senator Deb Fischer (R-NE). In that role, Ms. Susskind managed the Senator's priorities on the Senate Committee on Commerce, Science, and Transportation, as well as the Senate Judiciary Committee. Prior to joining Senator Fischer's office, Ms. Susskind was detailed from the FCC to serve as Counsel to the Senate Committee on Commerce, Science, and Transportation's Subcommittee on Communications, Technology, Innovation and the Internet.
Previously, Ms. Susskind worked in the FCC's Wireline Competition Bureau, where she held various roles, including Legal Advisor to the Bureau Chief and Acting Assistant Division Chief of the Pricing Policy Division. Earlier in her career, Ms. Susskind was a Judicial Law Clerk for the Honorable Mary J. Schoelen on the United States Court of Appeals for Veterans Claims. She graduated from the Antonin Scalia Law School and received her undergraduate degree from the University of Michigan.
Will Adams
Legal Advisor
Mr. Adams will advise Commissioner Carr on wireless issues. After starting his career at the Department of Justice, Will clerked for Judge Timothy M. Tymkovich on the U.S. Court of Appeals for the Tenth Circuit. He also served as Chief of Staff to U.S. Rep. Justin Amash before becoming the President of Red Door Strategies, a political consulting firm. Most recently, Will worked in public finance at Morgan Stanley on infrastructure matters. Will graduated from Harvard Law School, where he served as President of the Federalist Society. He received his undergraduate degree from Georgetown University.
Evan Swarztrauber
Policy Advisor
Mr. Swarztrauber will serve as Policy Advisor and advise Commissioner Carr on media issues. He joins Commissioner Carr's office from TechFreedom, where he was Director of Public Affairs. In that role, Mr. Swarztrauber worked on a wide range of issues, including media ownership, video competition, and the broadcast incentive auction. He also managed the organization's communications and outreach teams, and represented the organization in a diverse array of coalitions. Additionally, he co-founded and hosted the Tech Policy Podcast since its launch in January 2016, and has written articles and conducted interviews on a variety of tech policy matters.
Prior to his work at TechFreedom, Mr. Swarztrauber served as a communications staffer in the New York State Assembly, and he worked on various political campaigns in New York City. He received his undergraduate degree from George Washington University.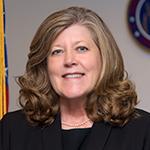 Drema Johnson
Confidential Assistant
Ms. Johnson is responsible for managing administrative operations, schedule and travel arrangements for Commissioner Carr. Ms. Johnson has held several positions at the FCC. She served initially as the Confidential Assistant to then FCC Chairman William Kennard. Most recently, Ms. Johnson served in the Office of Commissioner Mignon Clyburn as Confidential Assistant and Deputy Chief of Staff. Before joining the agency, Ms. Johnson served as Project Director for the Jamestown 400th Commemoration Commission. She also worked as Special Assistant to former Speaker of the House Thomas Foley.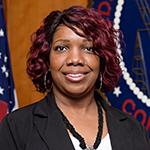 Dana Howell
Staff Assistant
Mrs. Howell assists Jamie Susskind, Will Adams and Evan Swarztrauber. Mrs. Howell began her career at the Commission in 1991 and has worked in various bureaus. Most recently, Dana served as Assistant to the Chief of the Consumer & Governmental Affairs Bureau.
5G technology key to Pensacola's growth Pensacola News Journal
September 24, 2018
Telehealth pilot program will improve health outcomes, reduce costs
Clarion Ledger
July 11, 2018
Agriculture and Connectivity
Norfolk Daily News
May 29, 2018
From Farm to Cloud: How Broadband Makes Smart Ag Brilliant
Medium
May 25, 2018
From Connected Cows to a Bear that Deploys Broadband — How Connectivity Brings Opportunity to Rural Communities
Medium
April 23, 2018
New FCC rules could lead to more broadband for more people
Baltimore Sun
March 20, 2018
Infrastructure Reform Means More Broadband for More Americans
Medium
March 9, 2018
Preparing for the jobs of tomorrow starts today
The Clarion-Ledger
February 18, 2018
No, the FCC is not killing the Internet
The Washington Post
November 30, 2017
Q&A: FCC Commissioner Brendan Carr Talks About Winning the Race to 5G
Adweek
November 21, 2018
FCC's Carr Sees Regs That Can Unlock The Wireless Future
Law360
November 14, 2018
Telehealth gains momentum, but connectivity is key
RCR Wireless
November 1, 2018
Midco sets sights on offering 100/20 Mbps speeds using 3.5 GHz band
FierceWireless
October 15, 2018
The Impact Of 5G Mobile Broadband In South Dakota
SDPB Radio
October 15, 2018
FCC Commissioner Brendan Carr Says South Dakota & Rural Areas Will be Part of 5G Expansion
Radio 570 WNAX
October 12, 2018
FCC Commissioner Carr Tours KDLT Broadcast Tower
KDLT News
October 12, 2018
Building a 5G network in South Dakota
KSFY
October 12, 2018
U.S. Sen. Commerce Committee hears how 5G could help S.D., Sioux Falls
KELO AM-FM
October 12, 2018
FCC Official Sees Key Role For Yankton Firm
Yankton Daily Press & Dakotan
October 12, 2018
Conquering the 'digital divide' to bring next-gen wireless to farms, rural areas
West Fargo Pioneer
October 11, 2018
With Infrastructure Reforms, FCC's Carr Confident US is Back on Track in 5G Race
Wireless Week
October 3, 2018
Throttling the 5G Internet
Wall Street Journal
September 25, 2018
FCC to limit fees cities can charge for 5G deployment
CNET
September 25, 2018
FCC Will Seek to Soothe State and Local Concerns About 5G Deployment, Carr Says
Multichannel News
September 25, 2018
FCC's Carr touts support for small cell proposal from local officials
Fierce Wireless
September 24, 2018
Rural America Needs Access to High Speed Rural Broadband
NorthernAg.NET
September 20, 2018
Rural Broadband Expansion Creates Opportunities for All
Rural Voices
September 20, 2018
The FCC is Helping to Bring 5G to All Americans
Electronic Component News
September 20, 2018
Indiana, center of the 5G wireless world
AEI
September 19, 2018
Clearing obstacles to America's 5G wireless future
American Enterprise Institute
September 17, 2018
Rural America's Moonshot
Agri-Pulse
September 17, 2018
Commissioner Carr on what 5G means for small businesses
ForbesBooks Radio
September 13, 2018
FCC's Infrastructure Orders Spur Dialogue, Stakeholders Say
Law360
September 13, 2018
How 5G wireless will bring innovation to Main Street America
American Enterprise Institute
September 13, 2018
FCC Plans To Cut Local Fees That Inhibit Investment In Wireless 5G Infrastructure
Forbes
September 12, 2018
AHA voices support for $100M FCC telehealth pilot program
Health Data Management
September 11, 2018
FCC Commissioner Carr Says the US Is in Good Shape in the 5G Race
Bloomberg
September 10th, 2018
Mobilitie Commends FCC on Taking Steps to Bring Next-Gen Wireless Service to More Communities
Virginian-Pilot
September 7, 2018
FCC unveils new rules for building faster internet connections
Washington Times Herald
September 6, 2018
FCC leader says Indianapolis leads way in 5G investment, poised to become national model
Indianapolis Star
September 5, 2018
FCC order to streamline small cell deployments looks to speed 5G
RCR Wireless
September 5, 2018
FCC looks to establish smart rules to aid local deployment of 5G
Taxpayers Protection Alliance
September 5, 2018
Indiana Wireless Laws Guide FCC on 5G Inside Indiana Business
September 4, 2018
To Expand Next-Generation Wi-Fi, FCC Looks to Indiana 93.1 WIBC
September 4, 2018
Indiana a model for pending federal rule on 5G wireless technology
Kokomo Perspective
September 4, 2018
FCC Seeks to Expedite Deployment of 5G Wireless Networks
Wall Street Journal
September 4, 2018
FCC paves way for cheaper, faster 5G deployments
CNET
September 4, 2018
FCC will vote on 5G plan for faster local deployments and reduced fees
VentureBeat
September 4, 2018
FCC Proposing More Big Boosts for Small Cells
Broadcasting & Cable
September 4, 2018
FCC to wade into local guidelines for small cell build-outs
FierceWireless
September 4, 2018
YOURS: Legislation puts 5G service on fast track
Rapid City Journal
August 25, 2018
Expanding broadband in rural Michigan
Hillsdale Daily News
August 25, 2018
With 5G, Cybersecurity to Go from Fireworks To Dynamite Sticks
Hitch News Daily
August 24, 2018
This 5G Feature Will Revolutionize Connectivity and How Much We Pay for It
Inverse
August 23, 2018
Why the US Must Beat China in the Race to 5G Internet
Inverse
August 21, 2018
FCC Commissioner: "They Should Be Branding 5G the 'Fortnite' Network"
Inverse
August 18, 2018
FCC Commissioner Brendan Carr on internet access in rural communities
KDLG
August 17, 2018
FCC supports rural broadband deployments to enable telehealth
Health Data Management
August 17, 2018
FCC commissioner: US in 'great shape' in 5G network race with China, other countries
The Hill
August 13, 2018
FCC commissioner: Telehealth push is designed to aid low-income Americans
The Hill
August 13, 2018
FCC commissioner Brendan Carr discusses telemedicine, a way to help patients in areas not served by doctors
The Hill
August 13, 2018
Federal government VIPs are heading to Alaska during congressional break
Anchorage Daily News
August 9, 2018
Anchorage health care providers discuss rural tele-health systems with FCC Commissioner
Alaska Public Media
August 8, 2018
FCC commissioner meets with Alaska health care providers
The Associated Press
August 8, 2018
FCC commissioner looks at Alaska's broadband challenges
KTVA
August 6, 2018
FCC Commissioner Will Visit Unalaska During State Broadband Tour
August 6, 2018
KUCB
FCC approves telemedicine pilot for veterans, low-income, rural Americans
MobiHealthNews
August 6, 2018
The promise of telemedicine in Mississippi
Clarion Ledger
August 4, 2018
FCC Approves Connected Care Program Featuring Telehealth, RPM
mHealth Intelligence
August 3, 2018
How 5G Could Revolutionize Healthcare
Inside Sources
August 1, 2018
FCC focuses on telehealth for rural America
RCR Wireless
July 31, 2018
Access to Telehealth Will Require Increased Broadband Investment, Especially in Rural Communities
Inside Sources
July 31, 2018
Thune: SD Can Lead Global Race Toward 5G
Rapid City Journal
July 30, 2018
FCC Hopes To Bring Online Healthcare Option To Rural Areas
KELO-TV
July 28, 2018
FCC's Carr previews $100M pilot program to support telemedicine
Fierce Healthcare
July 25, 2018
Telehealth Pilot Must Join Docs, Insurers, FCC's Carr Says
Law360
July 24, 2018
FCC program would boost rural health care
The Grand Island Independent
July 20, 2018
Fireside Chat with FCC Commissioners Brendan Carr and Mike O'Rielly
MMTC
July 17, 2018
FCC Commissioner Tours Baptist eICU to Learn About Telemedicine
Memphis Daily News
July 16, 2018
Young Stumping For Telemedicine Initiative
Inside Indiana Business
July 13, 2018
UMMC telehealth program could serve as a model for new FCC initiative
WLOX
July 13, 2018
Fischer pleased with new telehealth initiative
Norfolk Daily News
July 12, 2018
FCC could help end Colorado's mental health crisis by expanding broadband, Gardner says
Ripon Advance
July 12, 2018
FCC says wireless networks are impacting healthcare costs and outcomes
Fierce Wireless
July 9, 2018
Executives to watch: 13 rising stars of wireless in 2018
Fierce Wireless
July 2, 2018
FCC visits UVA to learn more about telemedicine
The Daily Progress
July 2, 2018
FCC Explores Ways to Expand UVA Health Care to Rural Areas
NBC 29
July 2, 2018
5G: Not Just the 'Next G' for Connected Health
The App Association
June 29, 2018
How to build 5G networks in the U.S.
Brookings
June 28, 2018
Rural Broadband Needs
Talkinaglane
June 24, 2018
Midwest Tour Gives FCC Insight On Rural Broadband Deployment
RFD-TV
June 20, 2018
Senate bill asks FCC to work with USDA on boosting rural broadband
Federal News Radio
June 18, 2018
Trump, Congress, FCC and USDA working to connect rural America
Agweek
June 17, 2018
FCC Rural Healthcare Fund Poised for $171 Million Annual Budget Increase
Telecompetitor
June 15, 2018
FCC commissioners boost Rural Health Care Program cap to $571M
Health Data Management
June 15, 2018
Commissioner Carr on Smart Ag and Rural Broadband
AgriTalk
June 12, 2018
5G: Helping to Support a Network of Connected Health Solutions
The App Association
June 11, 2018
FCC Commissioner Carr on Net Neutrality Milestone
Bloomberg Radio
June 11, 2018
What the Rollback of Net Neutrality Rules Means for the Internet's Future
Bloomberg
June 11, 2018
Net neutrality repeal helps "mom and pop" internet providers says FCC commissioner
Michigan Radio
June 11, 2018
Premier Communications hosts Carr
LeMars Daily Sentinel
June 10, 2018
Sioux Falls Business Prepares for Next Generation of Tower Climbers
KDLT News
June 3, 2018
Business Climbing At Sioux Falls Tower Company
KELO-TV
June 1, 2018
FCC Commissioner Stops in North Bend
Sandhills Express
May 30, 2018
Rural telecom needs federal help, Nebraskans tell visiting FCC commissioner, Sen. Fischer
Omaha World-Herald
May 30, 2018
FCC's Carr makes stops in Fremont, talks broadband
The Fremont Tribune
May 30, 2018
Lincoln firm Quantified Ag highlights rural internet needs, draws visit from FCC official
Lincoln Journal Star
May 29, 2018
Fischer, FCC official seeks to boost rural connectivity
Norfolk Daily News
May 29, 2018
FCC Commissioner, Sen. Deb Fischer looks into rural Nebraska broadband business
KTIV News 4
May 29, 2018
FCC Commissioner Visits Stanton
KTIC Radio
May 29, 2018
FCC Commissioner Carr talks 5G and rural broadband
WOWO Radio
May 22, 2018
'We Aren't Opening Up the World to Some Mad Max Version of the Internet'
Radio America
May 17, 2018
FCC's Carr and Sen. Young visit county to discuss fiber optics
The Greenfield Reporter
May 2, 2018
Commissioner Carr on The Frank Beckmann Show
WJR-AM
April 30, 2018
FCC's Carr wants to clear the road for connectivity
The Detroit News
April 30, 2018
Broadband service a lifeline for Detroit's future
Fox2 Detroit
April 30, 2018
FCC Commissioner Brendan Carr on rural broadband
The Ross Kaminsky Show
April 26, 2018
How does the U.S. get to 5G? FCC and industry weigh in
DC Beat
April 12, 2018
FCC's Carr: When Disaster Strikes, Live and Local Media Is There
Radio and Television Business Report
April 11, 2018
High tech in Nye County gets Washington's attention
Pahrump Valley Times
April 11, 2018
Closing the Broadband Divide: Meet the FCC's Brendan Carr
The American Spectator
April 11, 2018
Carr on 5G Network Development
Bloomberg Radio
March 23, 2018
Carr talks 5G, small cell regulations and national security
Fierce Wireless
March 20, 2018
Tuesdays with Roger
Wireless Week
March 20, 2018
Carr visits Baltimore to discuss improved internet access
WBAL-TV
March 15, 2018
Meet the FCC's 5G crusader
Axios
March 13, 2018
The future of 5G technology on your phone
KXAN-TV
March 9, 2018
Carr on "Ideas to Invoices" Podcast's SXSW Edition
Silicon Hills
March 8, 2018
High-speed hurdles
The News Virginian
March 6. 2018
Commissioner Carr on #5gReady Plan
Bloomberg
February 28, 2018
Commissioner Carr on Increasing Broadband Investment
Bloomberg
February 23, 2018
Commissioner Carr on Tech and Telecom Workforce Development Roundtable in Jackson, MS
WLBT
February 19, 2018
Commissioner Carr on FCC and Net Neutrality
Digital Production Buzz
February 15, 2018
Censor the internet? Bad idea.
ShareAmerica
January 31, 2018
Brendan Carr: What will come of the new net neutrality policy?
Federal News Radio
January 9, 2018
Commissioner Carr on The Larry O'Connor Show
WMAL
January 5, 2018
Commissioner Carr on Net Neutrality Debate
Radio America
December 15, 2017
FCC Commissioner Carr on Net Neutrality Decision
Bloomberg Radio
December 15, 2017
FCC Commissioner Carr on "Off Script with Bruce Johnson"
WUSA 9
December 14, 2017
FCC Commissioner Carr Defends Net Neutrality Vote
Bloomberg Technology
December 14, 2017
Future of Net Neutrality
C-SPAN
December 12, 2017
Restoring Internet Freedom
Tech Policy Podcast
December 12, 2017 (audio only)
The Latest on the FCC and Net Neutrality
Mercatus Original Podcast
December 7, 2017
Ask the FCC
NPR
December 5, 2017
FCC to Vote on Net Neutrality
CBS News
November 30, 2017
Will Net Neutrality Soon Be A Thing of The Past?
Wayne State University Radio, WDET 101.9 FM
November 30, 2017 (audio only)
Commissioner Carr Discusses the Restoring Internet Freedom Order
The Regulatory Update with Patrick Hedger, FreedomWorks Foundation
November 29, 2017
FCC Net Neutrality Vote Preview
WMAL Radio Interview
November 29, 2017 (audio only)
FCC Commissioner Explains Push to Roll Back Net Neutrality
Radio America Online News Bureau
November 29, 2017 (audio only)
Communicators with FCC Commissioner Brendan Carr
C-SPAN
November 22, 2017
FCC's Carr on wireless, net neutrality and mergers
Politico Pro
November 13, 2017
FCC's newest commissioner picked to lead small cell deployment reform
FierceWireless
October 27, 2017