Seeking Committee Nominations
The IAC is growing. In addition to three current vacancies, the committee is expanding - from 15 to 30 members - to better represent perspectives and viewpoints from relevant government sectors, and promote valuable, comprehensive and balanced input that reflects the views and expertise of our regulatory partners.
The committee is seeking applications from qualified elected officials. For full details, read the Public Notice. Applications are due by 6 p.m. EST, March 12, 2018. Email applications to IGA@fcc.gov, or mail hard copy applications to:

Attn: Carmen Scanlon, Attorney Advisor
Consumer & Governmental Affairs Bureau
Federal Communications Commission
445 12th Street, SW
Washington, DC 20554
For more information, contact Carmen Scanlon: (202) 418-0544; carmen.scanlon@fcc.gov.
The mission of the Intergovernmental Advisory Committee is to provide aid to the Commission on the many telecommunications issues affecting local, state and Tribal governments that are within the jurisdiction of the FCC. The IAC is composed of elected officials of municipal, county, state, and Tribal governments.
The IAC may be tasked by the Chairman to produce specific deliverables that will further the Commission's mission and objectives. The duties of the Committee may include providing guidance to the Commission, gathering data and information, aiding the agency on outreach when needed, and performing analyses the Commission deems necessary to respond to the questions or matters before it.
Headlines
01/11/18 FCC Announces Vacancies in the Membership of Its Intergovernmental Advisory Commitee and Seeks Nominations
Public Notice: Word | PDF
10/19/17 Meeting of the Intergovernmental Advisory Committee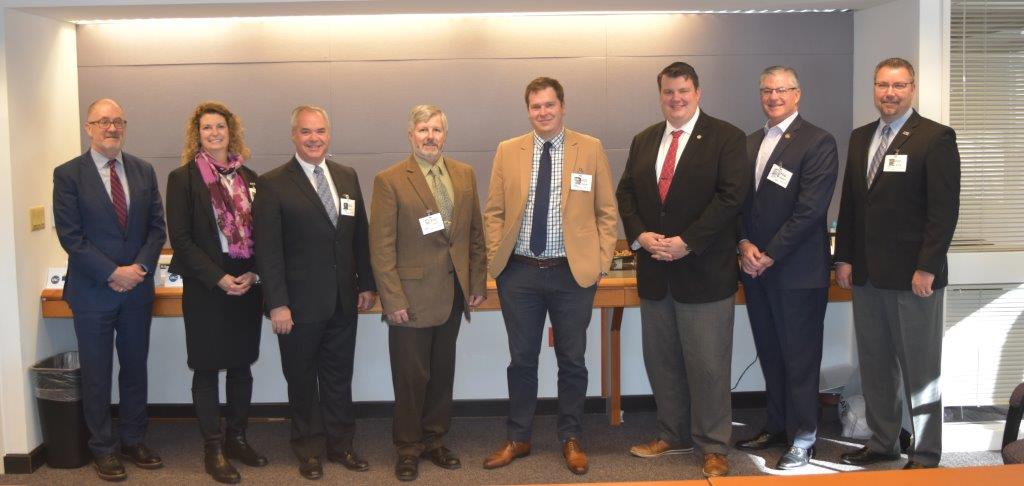 IAC October 2017 Meeting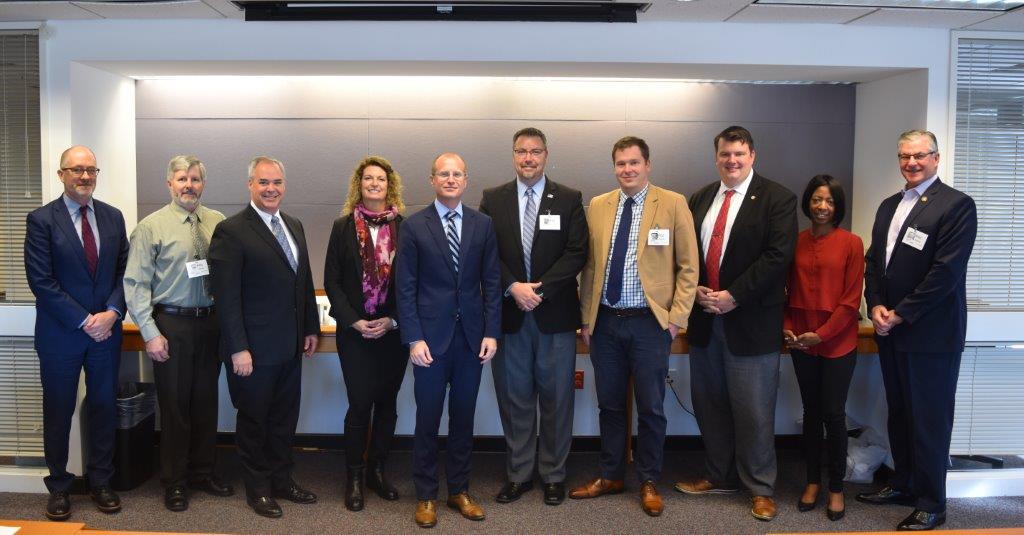 Commissioner Carr and IAC Members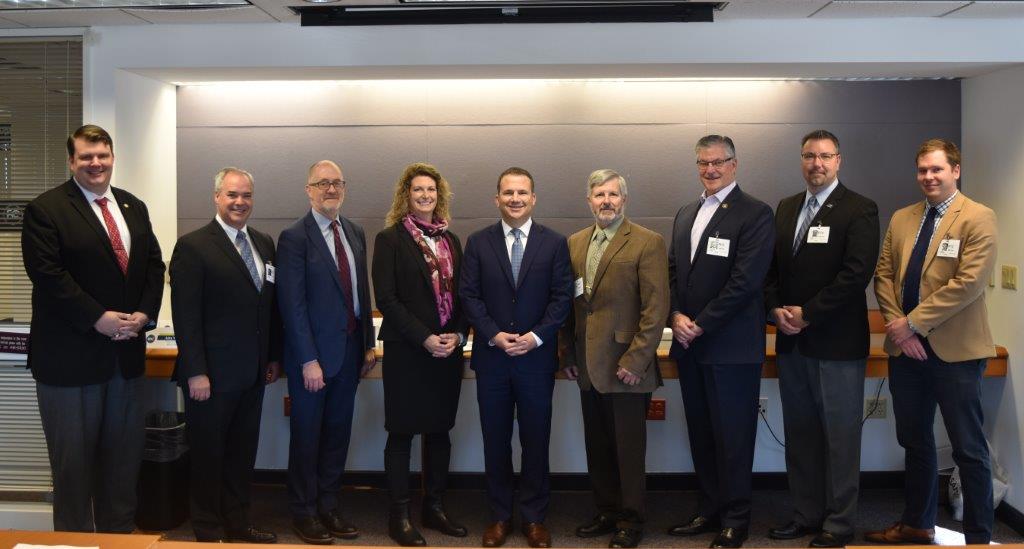 Patrick Webre and IAC Members
3/24/17 Meeting of the Intergovernmental Advisory Committee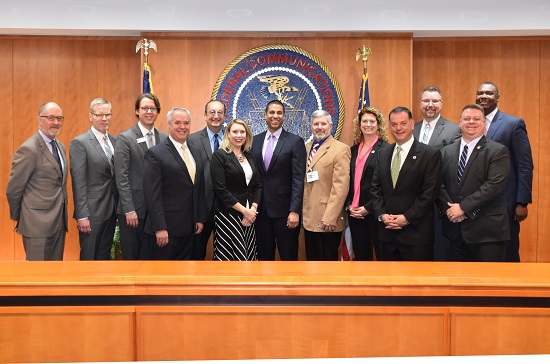 IAC March 2017 Meeting
3/13/17 Chairman Pai Announces The Appointment Of A New Tribal Representative To The Intergovernmental Advisory Committee
Public Notice: Word | PDF
1/10/17 First meeting of the FCC's recently reauthorized Intergovernmental Advisory Committee.
Public Notice: Word | PDF
12/29/16  Chairman Wheeler Announces Intergovernmental Advisory Committee Members.
Public Notice: Word | PDF
09/29/16  FCC announces reauthorization of its Intergovernmental Advisory Committee and solicits nominations for memberships on the committee.
Public Notice: Word | PDF
Updated:
Tuesday, January 23, 2018