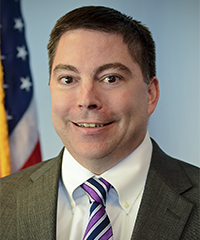 Michael O'Rielly was nominated for a seat on the Federal Communications Commission by President Barack Obama on August 1, 2013 and was confirmed unanimously by the United States Senate on October 29, 2013. He was sworn into office on November 4, 2013. On January 29, 2015, he was sworn into office for a new term, following his re-nomination by the President and confirmation by the United States Senate.
Prior to joining the agency Commissioner O'Rielly served as a Policy Advisor in the Office of the Senate Republican Whip, led by U.S. Senator John Cornyn, since January 2013. He worked in the Republican Whip's Office since 2010, as an Advisor from 2010 to 2012 and Deputy Chief of Staff and Policy Director from 2012 to 2013 for U.S. Senator Jon Kyl.
He previously worked for the Republican Policy Committee in the U.S. Senate as a Policy Analyst for Banking, Technology, Transportation, Trade, and Commerce issues from 2009 to 2010. Prior to this, Commissioner O'Rielly worked in the Office of U.S. Senator John Sununu, as Legislative Director from 2007 to 2009, and Senior Legislative Assistant from 2003 to 2007. Before his tenure as a Senate staffer, he served as a Professional Staff Member on the Committee on Energy and Commerce in the United States House of Representatives from 1998 to 2003, and Telecommunications Policy Analyst from 1995 to 1998.
He began his career as a Legislative Assistant to U.S. Congressman Tom Bliley from 1994 to 1995.
Commissioner O'Rielly received his B.A. from the University of Rochester.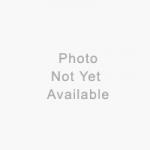 Joel Miller
Chief of Staff and Media Legal Advisor
Mr. Miller was previously employed as Deputy Chief of Staff and Legislative Director for Representative Brett Guthrie (R-KY) with responsibility for Congressman Guthrie's communications work on the U.S. House of Representatives Committee on Energy and Commerce.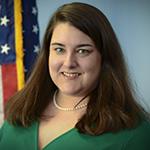 Erin McGrath
Legal Advisor, Wireless, Public Safety and International
Ms. McGrath has worked at the Commission since March 2000. Most recently, she was Legal Advisor to Commissioner Robert M. McDowell focusing primarily on media issues. Prior to joining Commissioner McDowell's staff, she was an Assistant Division Chief in the Wireless Telecommunications Bureau's Mobility Division. During this time, she engaged in numerous rulemaking proceedings, reviewed several major wireless and media transactions, and managed post-auction licensing matters. She also served as interim Legal Advisor to Commissioner Meredith A. Baker for wireless, international, and public safety issues. Ms. McGrath received her J.D. from the Benjamin N. Cardozo School of Law and her B.A. from the University of Pennsylvania.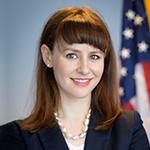 Arielle Roth
Wireline Legal Advisor
Arielle Roth joins Commissioner O'Rielly's office as Legal Advisor on wireline issues. Ms. Roth previously served as a Legal Advisor in the Wireline Competition Bureau, where she provided counsel on pricing and universal service matters. Prior to joining the Commission, Ms. Roth was a Legal Fellow with the Hudson Institute's Center for the Economics of the Internet. Originally from Canada, she received her LL.B. and B.C.L. from the McGill University Faculty of Law and her undergraduate degree from the University of Toronto.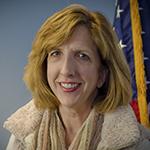 Susan Fisenne
Confidential Assistant
Ms. Fisenne has worked at the Federal Communications Commission since 2005. Most recently, she served as a Consumer Education and Outreach Specialist in the Consumer and Government Affairs Bureau. She also previously worked as a Confidential Assistant to former FCC Commissioner Deborah Taylor Tate.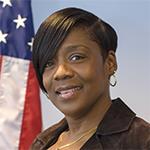 Ovonda Walker
Staff Assistant
Mrs. Walker has over 10 years of federal government service. She served as an Executive Secretary to the Deputy Inspector General for Policy and Oversight at the Department of Defense; and as a Secretary in the Civil Rights Division at the Department of Justice. Mrs. Walker has also worked as a federal government contractor at the Federal Aviation Administration.
October 2, 2018
Empowering U.S. 5G by Fixing the CBRS Rules
August 8, 2018
Opinion: Reining in UN's little known International Telecommunication Union
July 5, 2018
A Solid Process and Proposal to Update Kid Vid
June 20, 2018
Opinion: A Smarter Approach to Saturday Morning Cartoons
February 9, 2018
States Are Stealing Funds from 9-1-1 Emergency Services — Now They'll be Punished
November 21, 2017
Opinion: Stop the Next Internet Power Grab
April 7, 2017
The Path to Protecting Americans' Online Privacy
March 2, 2016
Improving the 5.9 GHz band to enhance unlicensed and Wi-Fi networks
July 12, 2015
FCC Lifeline Program
July 10, 2014
A Closer Look at Net Neutrality
May 6, 2014
FCC's Grab for New Regulatory Power Could Go Beyond Broadband Providers
Correspondence
September 5, 2018
Letter to Senators Blumenthal, Udall, and Markey
August 22, 2018
Letter to Senator Blumenthal
April 26, 2018
Statement for the Record before the House Subcommittee on Digital Commerce and Consumer Protection, "Perspectives of Reform of the CFIUS Review Process" Hearing
April 3, 2018
Letter to The Honorable Pat Roberts
January 5, 2018
Letter to The Honorable Cory Gardner and The Honorable Michael Bennet
January 4, 2018
Letter to The Honorable Norma Torres
December 21, 2017
Letter to The Honorable Nancy Pelosi, The Honorable Mike Doyle and The Honorable Frank Pallone, Jr.
December 21, 2017
Letter to The Honorable Richard Blumenthal
December 21, 2017
Letter to The Honorable Anna Eshoo
August 1, 2017
Letter to The Honorable Deb Fischer and The Honorable Amy Klobuchar
June 14, 2017
Letter to the Honorable Frank Pallone, Jr.
February 2, 2017
Letter to the Honorable Marsha Blackburn
September 20, 2016
Letter to The Honorable Elijah E. Cummings
September 16, 2016
Letter to The Honorable Elijah E. Cummings
April 13, 2016
Letter to The Honorable Greg Walden
March 24, 2016
Letter to The Honorable Claire McCaskill
January 11, 2016
Letter to The Honorable Fred Upton, The Honorable Greg Walden, The Honorable Steve Chabot and The Honorable Bob Latta
June 12, 2015
Letter to The Honorable John Thune, The Honorable Ron Johnson, The Honorable Thad Cochran, The Honorable Bill Shuster, The Honorable Jason Chaffetz and The Honorable Hal Rodgers
QFRs