Report Fraud, Waste or Abuse
Members of the public and FCC employees may file a complaint with the FCC Office of Inspector General (OIG) pursuant to the Inspector General Act of 1978.
What types of activity should I report to FCC OIG?
You should notify the FCC OIG of suspected fraud, waste, and abuse in Agency programs, including:
Schools and Libraries Program [E-Rate]
High Cost
Lifeline
Rural Health Care Program
Contributors
Telecommunications Relay Services Fund
FCC Auctions Program
You should notify the FCC OIG of administrative misconduct involving FCC employees and/or contractors or others involving:
Bribery, Kickbacks, and Gratuities
Travel and Purchase Card Fraud
Theft and/or Abuse of Government Property
Computer Crimes affecting FCC Infrastructure
Threats Against FCC Employees or Facilities
Time and Attendance
*The following types of violations should be directly reported to Other Agencies or Offices and NOT to the FCC OIG:
National Do Not Call Registry, including "Do Not Call" and "Robocalls"
FCC Consumer and Governmental Affairs Bureau (CGB) Phone Calls related to Consumer Services and Scams
FCC Freedom of Information Act (FOIA) Requests
IRS (Internal Revenue Service) related Phishing and Online Scams
Treasury Inspector General for the Tax Administration (TIGTA) all other IRS programs or operations
U.S. Office of Special Counsel (OSC) regarding whistleblower retaliation and Hatch Act violations
Who can report to the FCC OIG?
FCC employees, contractors, grantees, and members of the public may submit a complaint allegations fraud, waste or abuse to the OIG.
Anonymous and Confidential Complaints
Individuals who provide information to the Office of Inspector General on allegations of fraud, waste, abuse or mismanagement of FCC programs and operations may do so in one of 3 ways:
Provide information anonymously (without providing any identifying information), or
Provide information, including your identity and contact information, and request that your complaint be handled confidentially if you believe disclosing your identity may create a hardship or place you in danger, or
Provide information, including your identity and contact information with no restrictions.
How to File a Complaint with the FCC OIG
You can submit your complaint by these methods:
Mail
Office of Inspector General
Federal Communications Commission
45 L Street NE
Washington, DC, 20554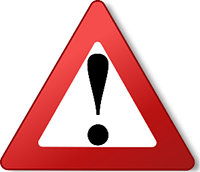 Call
1-888-863-2244 or 202-418-0473
Email
Fax
202-501-8134
What to Include in your Complaint
Be as specific as possible including all relevant names, dates, times, locations.
The name of the contractor or relevant program participant, including identifying information such as BEN or SPIN number assigned by USAC.
A detailed description of the alleged wrongdoing.
How you became aware of the problem, efforts made thus far to correct the problem, and current status of the problem cited by the alleged wrongdoing.
What to expect after you submit a complaint
We

cannot

provide information regarding what action(s) have been taken on any allegation reported to our office.
Federal regulations prohibit the disclosure of information contained in law enforcement records even to the individual submitting the allegation(s).
Unless you are contacted directly by one of our investigators, there will be no communication from our office, outside of correspondence which may advise you that your matter has been referred to another entity if your submitted allegations do not fall under the jurisdiction or cognizance of the FCC OIG.
Under no circumstances will our office provide you with the status of action taken on any allegation. The information you provide will be processed according to our internal policies and guidelines, and appropriate action will be taken.