English
Español
-繁體中文
Tagalog
Tiếng Việt
_한국어
Search for Broadband Service Providers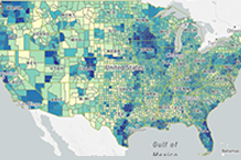 The FCC's Broadband Map allows you to search for internet service providers in your area. Enter your street address and search results will list available providers and the type of technology they use, and compare the providers' advertised speeds of service.
Affordable Connectivity Program
On December 31, 2021, the Emergency Broadband Benefit became the Affordable Connectivity Program. Consumers looking for information on how eligible households can qualify and enroll can find it by visiting ACPBenefit.org. 
Households fully enrolled in the Emergency Broadband Benefit program as of December 31, 2021 will continue to receive their current monthly benefit until March 1, 2022. Learn more about the transition from EBB to ACP.
Emergency Connectivity Fund
The FCC's
Emergency Connectivity Fund
(ECF) is a $7.17 billion program that will help schools and libraries provide the tools and services their communities need for remote learning during the COVID-19 emergency period. ECF will help provide relief to millions of students, school staff, and library patrons and will help close the Homework Gap for students who currently lack necessary Internet access or the devices they need to connect to classrooms.
FCC Broadband Initiatives
Broadband services are critical to telehealth and telemedicine, contributing to healthier living. Check out Connect2HealthFCC for feature articles, video, map projects and more, including:
More FCC Initiatives and Programs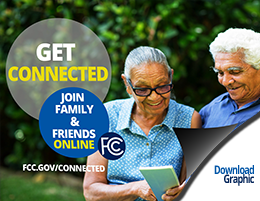 Share the Get Connected poster with your local library or community center.
Print Out