English
Español
-繁體中文
Tagalog
Tiếng Việt
_한국어
Search for Broadband Service Providers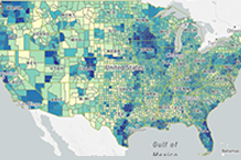 The FCC's Broadband Map allows you to search for internet service providers in your area. Enter your street address and search results will list available providers and the type of technology they use, and compare the providers' advertised speeds of service.
FCC Broadband Initiatives
Broadband services are critical to telehealth and telemedicine, contributing to healthier living. Check out Connect2HealthFCC for feature articles, video, map projects and more, including:
More FCC Initiatives and Programs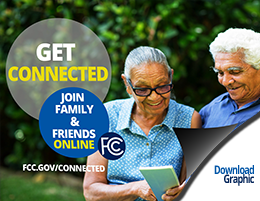 Share the Get Connected poster with your local library or community center.
Print Out
Updated:
Friday, February 12, 2021