The Office of General Counsel of the Federal Communications Commission serves as the chief legal advisor to the Commission and its various bureaus and offices. The Office of General Counsel also represents the Commission in litigation, recommends decisions in adjudicatory matters before the Commission, assists the Commission in its decision-making capacity and performs a variety of legal functions regarding internal and other administrative matters.
Leadership: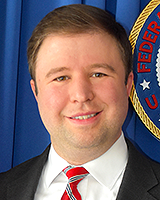 Thomas M. Johnson, Jr.
General Counsel
Contact:
Phone: (202) 418-1700
Fax: (202) 418-2822
General Counsel Headlines
April 12, 2019 - Court Opinion
April 5, 2019 - Memorandum Opinion and Order
March 28, 2019 - Court Filing
March 25, 2019 - Court Filing
March 15, 2019 - Court Filing
March 15, 2019 - Court Opinion
Guides
Updated on August 1, 2014 According to the Consolidated Appropriations Act, 2012, Pub. L. No. 112-74, Div. C, Title VII, § 704 (12/23/2011), if you...
Listed below is contact information for filing applications with the Commission's Bureaus. International Bureau For the Satellite Division: Earth...
Each proceeding involving a Major Transaction has a web page which contains links to the major documents filed in the proceeding. In addition, you...
You may file comments on pending transactions electronically in those cases where the transaction has been put on the Commission's docket, and you...