The Affordable Connectivity Program was created by the FCC to help households struggling to pay for internet service. As part of that effort, the FCC is mobilizing people and organizations to help raise awareness about the ACP. The materials below are available for public use, and you can download and customize them to meet your needs. Eligible households can enroll in the ACP through an approved provider or by visiting AffordableConnectivity.gov.
To learn more about the program or to become a partner visit www.fcc.gov/acp.
If you have questions about any of the materials below please contact ACPinfo@fcc.gov.
Consumer Awareness Content
For Households on Qualifying Tribal Lands
Additional Languages
Consumer handouts and the fact sheet are also available in Arabic, Chinese-Traditional, Chinese-Simplified, French, Haitian-Creole, Korean, Portuguese, Russian, Spanish, Tagalog, and Vietnamese.
---
Web Resources
For Governmental Partners
New content added May 9, 2022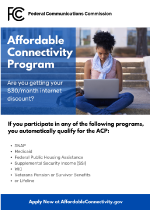 These outreach materials were created for use by agencies and administrators of programs providing benefits that automatically qualify the recipients for ACP.
---
Social Media
A wide variety of social media content is available to download and share on Twitter, Facebook, and Instagram. Browse additional social media images to download.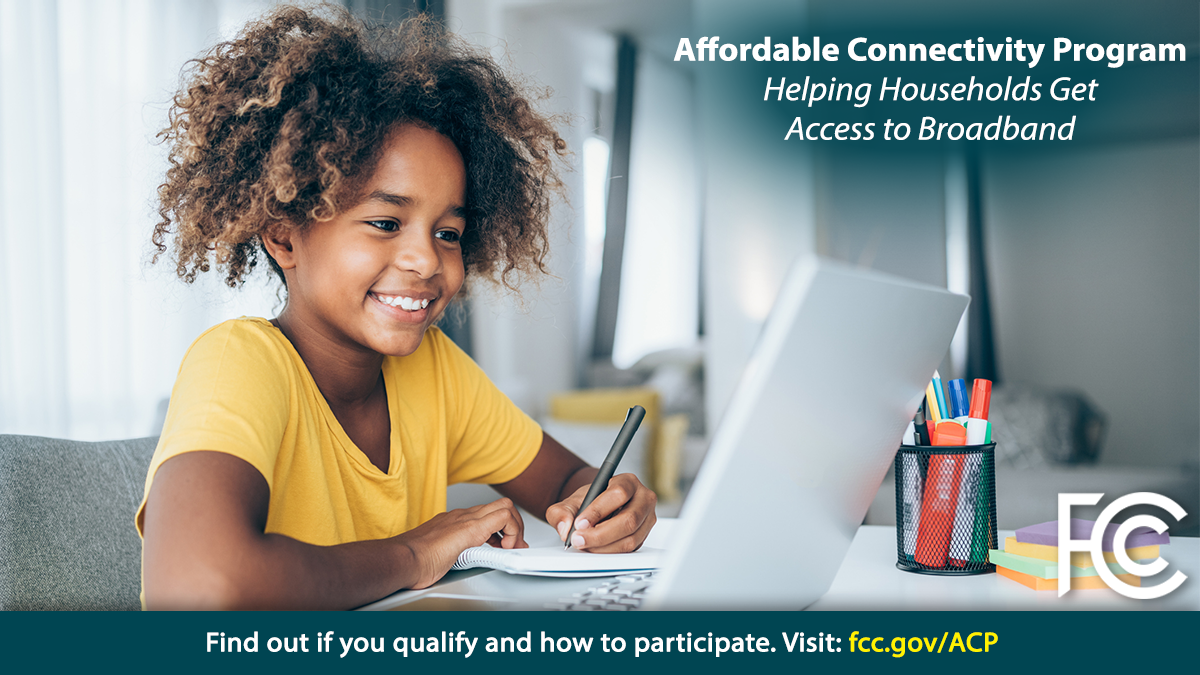 ---
Request a Speaker
FCC consumer experts are available to explain the Affordable Connectivity Program at your event.